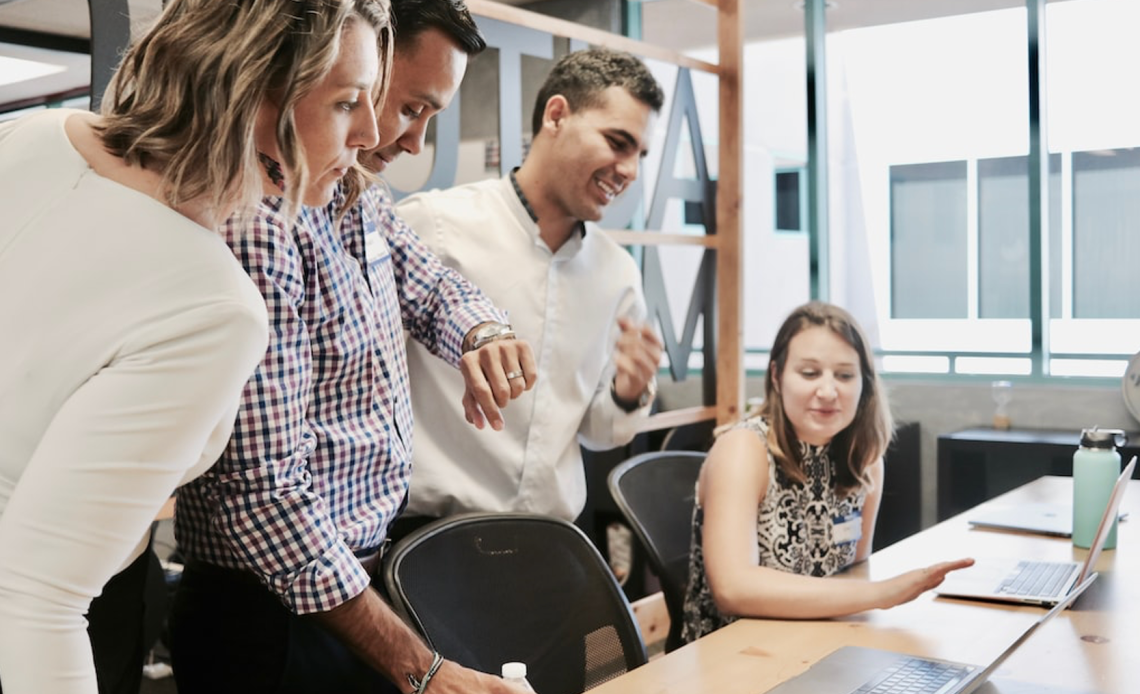 Agile is extremely famous in project management in recent years and many companies have decided to take advantage of such a work model. However, despite Agile's popularity, many myths distort its image. If your enterprise is considering implementing this work model, please read this article carefully to avoid disappointments and misunderstandings.
Agile Is Only for IT
"I am an agile programmer", and "we implement software development projects using agile" – on the websites and offer descriptions in job portals there is plenty of such formulas and many people hearing "Agile" automatically associate this concept with the technology industry. Agile has its roots in manufacturing, specifically in Toyota factories, where agile working methods were first implemented and described. Agile focuses on flexibility and continuous improvement in small steps. Due to the specificity of IT, it has started to be used in his branch and the signatories of "Agile Manifesto" were also from the tech industry. Agile, however, is very versatile and its 4 values (Individuals and Interactions Over Processes and Tools; Working Software Over Comprehensive Documentation; Customer Collaboration Over Contract Negotiation; Responding to Change Over Following a Plan) can be applied in any industry.
Agile is for everyone
If it's not just for IT, does that mean Agile project management for everyone? Not necessarily either! Agile can be used in any project, or any company, but this does not mean that it will always be the good choice. After all, some projects require long-term strategy and planning. Many people simply value the predictability and step-by-step nature of traditional working techniques such as the Waterfall approach. There are also situations in which stakeholders cannot keep constant contact (and interaction is one of the pillars of Agile). 
Everyone does everything
In the context of Agile working methods, you can often come across terms such as "cross-functional" teams and some people assume that in Agile you must be a multitasker who is responsible for everything. The concept of cross-functionality refers to the competence and self-sufficiency of the team members, who together carry out the entrusted tasks. 
Everyone does what they want
That's another extreme. The concept of self-organization is also strongly associated with Agile, and some may think that self-organization means working on your terms. Bear in mind that agile work is closely related to the concept of a team – at this level, people organize their activities, and this happens in consensus with others. Competency selection is very important. Does someone want to perform only particular tasks? It does not work this way!  
Without plan
Remember about the value of "responding to change over following a plan". The key is the word 'over', which emphasizes flexibility. If someone thinks that Agile means constant improvisation, they may be surprised at how many opportunities to plan and sum up activities (and even streamline processes and work!) agile work methodologies give. 
Without documentation
All opponents of Excel, reporting, or gathering knowledge can think that Agile goes "without documentation". This is something for us! Agile does not ban documentation – collecting information about activities is necessary to track the progress. But it is not a clue of work. Documenting is a method, not a goal. Agile teams use dedicated tools such as Jira, Kanbanize, Asana, Trello, and many others. Many of them are so intuitive that they can be used in everyday life to manage undertakings or personal priorities. 
Without Leader
The lack of a "boss" for many may be an argument for the implementation of such a work model. However, leaders naturally emerge during teamwork – this is the dynamics of each group, in which individuals naturally use their competencies in cooperation. It is no different in agile work and it gives everyone a chance to propose their ideas, take the initiative, feel responsible, and above all – get involved. 
But With the Scrum Master
Scrum Master is an important person supporting agile projects but within the Scrum framework. There are frameworks (such as Kanban, and Extreme Programming) that do not include such responsibility. Scrum Master is responsible for spreading knowledge about Scrum and making sure that its rules are respected. It is worth bearing in mind that Agile is not equal to Scrum. Agile is a broader approach in which there are many other frameworks. Of course, if you decide to use Scrum, Scrum Master will act as a servant-leader to the team, but this is a completely different topic.