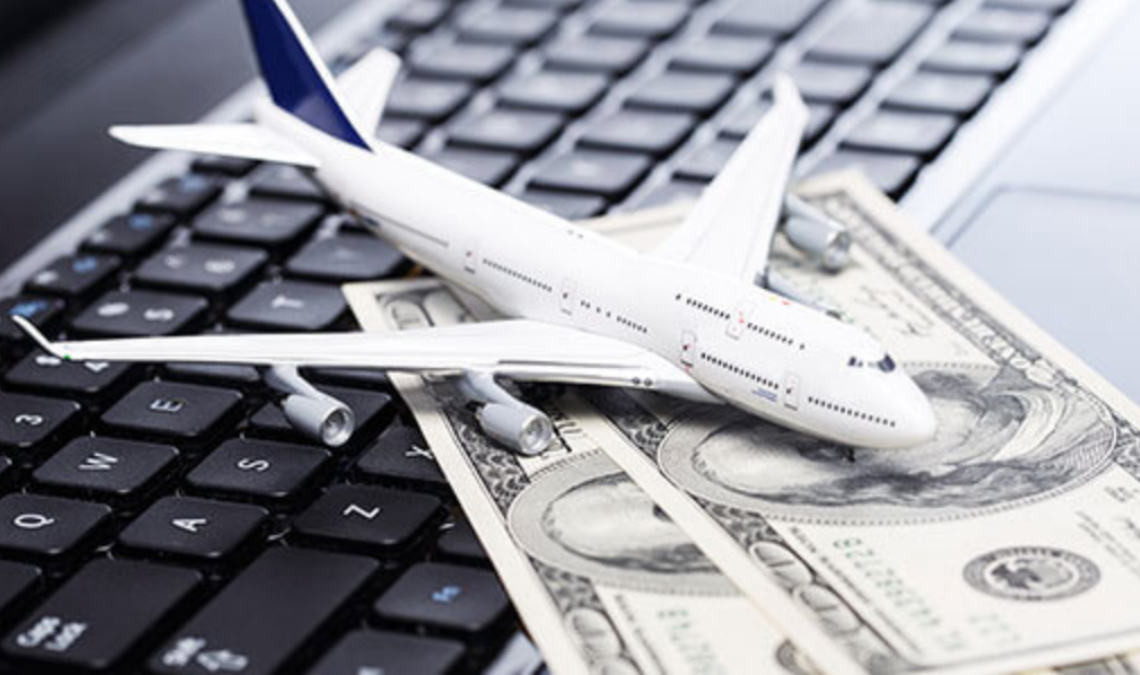 The great comeback of business travel suggests companies and startups increase business travel spending across regions and sectors. In addition to increasing the number of domestic and international business trips, enterprises have been focusing on managing business travel more efficiently. The surge in business travel spending creates opportunities for travel businesses to drive customer acquisition and grow revenue.
The travel management software helps travel businesses acquire and retain customers by providing a slew of features and options. A travel business can leverage the resources provided by the software to impress customers by curtailing average business trip costs. At the same time, some of these features help travel businesses meet employees' expectations and boost their business travel experiences.
Leading travel companies already implement feature-rich travel management software to curtail costs, increase revenue, and expand their customer base. If your travel business is yet to automate business travel management, you should understand how to achieve sustainable growth by leveraging travel management software.
9 Ways Travel Management Software will Help Your Travel Business Growth
1. Provide Wider Booking Options
Both leisure travelers and work travelers these days want to book their choice of flights, accommodations, and similar travel products. They prefer travel service providers who provide additional and diverse options.
Leading travel management solutions enable your business to access domestic and international travel inventories. You can leverage the extensive travel inventory to beat the competition by providing clients with a wider booking option.
2. Help Clients Control Costs
Comparison websites are hugely popular with travelers. While planning a business trip or vacation, travelers visit multiple comparison websites to compare prices and find the best deals. Your travel business cannot acquire and retain customers without providing travel products and services at lower rates.
The travel management software will enable your business to offer flights, hotels, and car rentals to customers at special rates. Hence, your business can impress customers by offering discounts on publicly available rates. Also, you can offer discounts without negotiating with various suppliers and vendors.
3. Support Self-Travel Booking
Self-booking is one of the biggest trends. Every traveler these days wants to make a travel booking on her own. But they expect travel businesses to make the booking process fast and seamless. Leading travel management software features self-booking tools.
Your customers can use the self-booking tool to book their choice of travel products and services in minutes. At the same time, the tool will enable them to access an extensive travel inventory and get off-market rates.
4. Manage Booking Changes
The post-pandemic travel landscape is extremely volatile. It is common for travelers to reschedule or cancel reservations at the last minute. They expect travel businesses to simplify the process of rescheduling or cancellation.
The travel management software enables users to cancel or reschedule bookings without visiting multiple websites. Hence, you can manage the changes required by customers without putting in extra time and effort.
5. Deliver Travel Rules and Restrictions
The surge in COVID-19 cases in several countries makes travelers focus extensively on safety and security. In addition to taking safety measures, they want to access the latest travel rules and restrictions frequently. Hence, they expect travel businesses to keep them informed about the latest travel rules.
You can meet this expectation of travelers by investing in the right travel management software. The software will enable travelers to access the latest travel rules and restrictions on the go. Also, travelers will receive real-time travel alerts on their mobile devices.
6. Provide Duty-of-Care Solution
Duty of care has become an inseparable aspect of business travel management. Companies and startups these days partner with travel companies that help them meet their duty of care obligations. Your travel business can acquire enterprise customers only by providing duty-of-care solutions.
Certain travel management software helps you provide duty-of-care solutions to customers without escalating costs. The providers partner with global health and security service providers to ensure that travelers can get real-time assistance using the travel management solution.
7. Help Clients Manage Travel Expenses
The global information and ongoing recession make it essential for travelers to control travel costs. In addition to helping enterprise clients manage travel expenses efficiently, travel businesses must facilitate travel expense tracking, reporting, and auditing.
Your travel business can help clients streamline travel expense management by investing in unified travel and expense management software. The expense management solutions provided by the software will help you submit consolidated expense reports and share actionable insights by analyzing data.
8. Provide 24/7 Support
Enterprise customers prefer travel management companies to travel agencies to get 24/7 support and assistance. Your travel business cannot provide 24/7 customer support without escalating costs. But you have the option to implement travel management software that provides round-the-clock support.
Leading travel management solution providers enable travelers to interact with experts using commonly used communication channels like phone, chat, and email. Hence, it becomes easier for your travel business to gain a competitive edge by implementing the right travel management solution.
9. Focus on Increasing Online Presence
A strong online presence is essential for your travel business to attract customers and gain credibility. In addition to optimizing your website's user experience, you should focus on diverting more traffic to your website organically.
The travel management software will help you automate routine tasks and activities. Hence, you will find adequate time to boost your business's online presence. Also, you can increase website traffic consistently by running search engine optimization (SEO) and social media campaigns.
Conclusion
Your travel business can boost customer acquisition and revenue generation by implementing travel management software. But you should focus on several factors to invest in the right travel management solution. For instance, your business can curtail infrastructural overheads by implementing cloud-based travel management software.
Also, you should evaluate the features, options, and tools provided by the software to ensure that it meets the varying business travel needs of customers. Leading providers allow customers to evaluate their travel management software by requesting a demo. Hence, your travel business can evaluate the software in real-time to ensure that it meets your short-term and long-term needs.