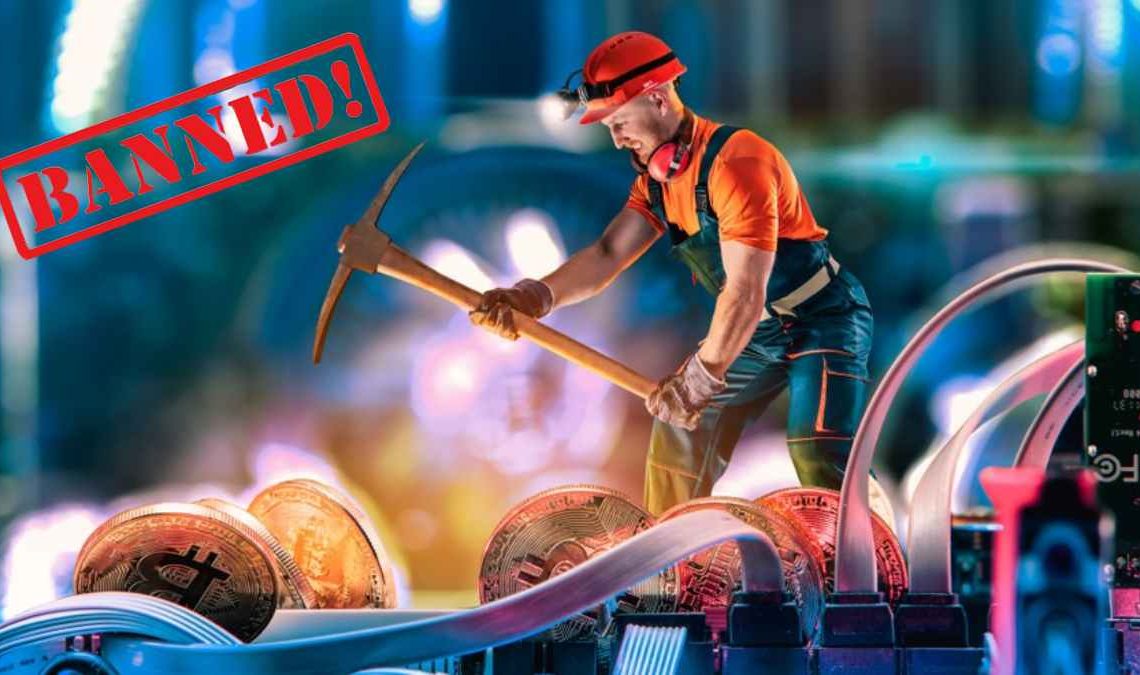 Introduction
Mining no doubt has some adverse effects on the ecosystem. And when it comes to mining using Microsoft's cloud services, it probably stresses the network servers. Hence, the British giant tech company has proceeded to place a ban on crypto mining on their platforms. Anyone, therefore, seeking to do so in the future will need to obtain a written pre-approval before mining. Is this ban a cause for crypto miners to worry? What impacts will this have on the crypto market? This work will help you find some answers to these questions above.
What is crypto mining?
Crypto mining is the process of extracting new coins into existence from the blockchain; by adding new blocks after a successful proof-of-work is exhibited on the network through solving complex math puzzles provided for miners to accomplish. Mining is very necessary to strengthen the security of the network. Hence, the higher the number of successful mining completed, the more difficult it becomes to attack the Blockchain.
Microsoft places a ban on Crypto mining using their cloud services
Microsoft has joined the list of big tech companies to prohibit mining using their servers based on the adverse effects of mining on the general performance of their cloud services.
The company claimed that mining cryptocurrencies using cloud services can "cause disruption or even impairment to Online Services." It further mentioned the fact that mining exposes the users of their platform to cyber fraud and other abuse attacks arising from the unauthorized use of customers' resources.
The details of this ban were released in the recent update of its Universal License Terms for Online Services which took effect from the beginning of December 2022.
According to this new policy update, mining cryptocurrencies using their cloud services is hereby prohibited, notwithstanding the previous approvals. Anyone who wishes to do so in the future would need to obtain a written pre-approval from the company. This ban stated clearly that:
" It is important to note that neither Customer nor those who access any of Microsoft's Online Services are permitted to utilize such services for mining cryptocurrency without Microsoft's prior written permission and authorization."
The tech giant here stressed the importance of seeking a written pre-approval from Microsoft before using their Online Services for mining cryptocurrencies, irrespective of the terms contained in previous subscriptions.
Is Microsoft's ban on crypto mining in cloud services a reason for miners to worry?
Microsoft cloud services have hitherto provided a cheap mining base for miners in the past. Hence, the current ban will displace a lot of miners who have depended largely on mining using their platforms. A lot of people who are into mining today do so as their full-time jobs. Therefore, this decision will render so many miners jobless pending when they obtain new servers and devices for mining.
What impact will Microsoft's ban on crypto mining using cloud services have on the crypto market?
Generally, all bans placed on crypto mining impacts the market negatively. This is because mining is considered necessary to strengthen the ecosystem and create long chains of transactions that will be difficult to hack or attack. However, this does not prevent investors from buying Cryptocurrency today.
Advantages of mining using the Microsoft cloud services
Provides a cheap server for mining.
Helps in bringing a large set of miners together on a common network.
Provides an alternative means of mining in countries where large-scale mining is banned.
Disadvantages of mining using the Microsoft cloud services
This puts the privacy of users on the platform at risk
Makes the server vulnerable to attacks.
Slows down the performance of the server.