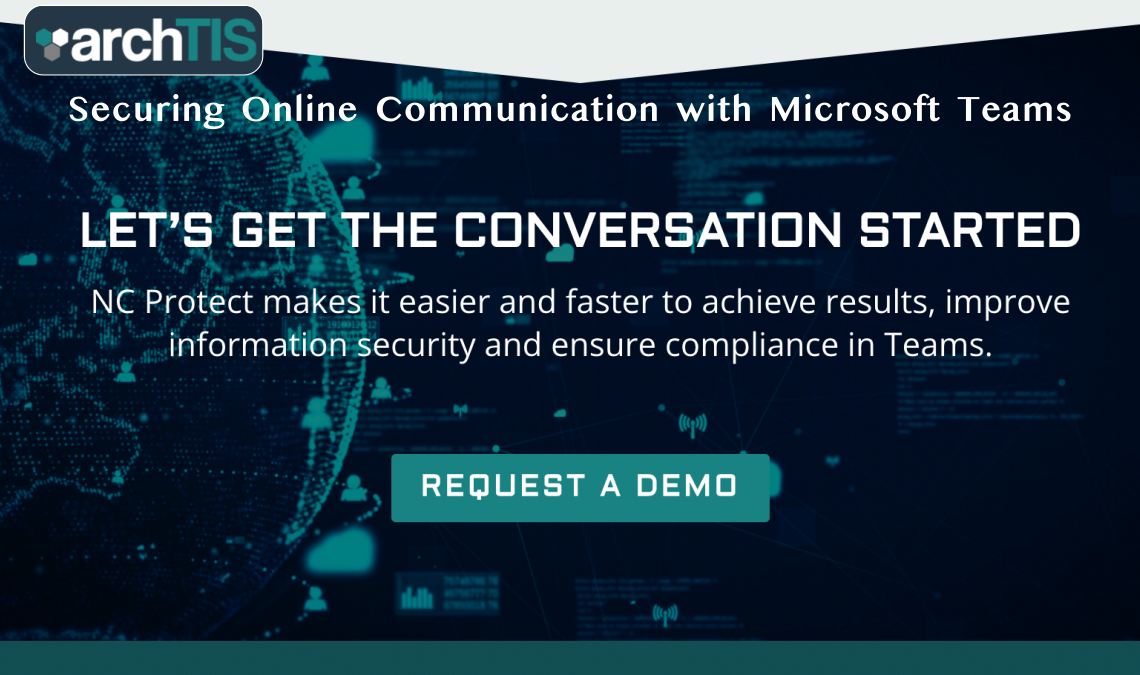 Microsoft Teams' popularity has been growing for quite some time, but the pandemic sent the adoption rates through the roof, mostly due to the drastic increase in the number of employees that have to work remotely. There is a slight problem with this kind of popularity, as well – a larger user base means that feature gaps are now exposed faster than before, and the number of requested features is also growing at an extremely fast pace.
This is where various third-party solutions come in, such as NC Protect, offering an extensive feature set capable of covering multiple problematic areas in Microsoft Teams. NC Protect seamlessly integrates with Microsoft Teams to provide information protection and enhanced user experience through many useful additions to the original tool set.
Here are some examples of features that NC Protect provides to its users. NC Protect changes the way you have to control access to specific content for guests. Instead of creating separate Teams for them, you can now dynamically change what content a guest has access to depending on the user attributes that they have. This makes guest access control easier, and goes a long way towards securing Teams' experience as a whole.
Working with Private channels is also far easier with NC Protect. It takes a significantly different approach to the original Microsoft Teams logic, providing Team Owners with the ability to allow only a specific subset of Team Members to access a specific channel. What is even more convenient is that this kind of functionality can also be changed at any point in time, with the ability to make a Private channel completely open for everyone without creating it from scratch.
Speaking of Private channels, the way that NC Protect handles these makes them capable of retaining the entire feature set of a regular Teams channel. Since there is no disconnect between the Private channels and the main Teams, NC Protect makes it possible to perform previously unavailable features within Private channels, such as adding the Planner app or scheduling meetings.
NC Protect can also provide the ability to limit someone's access to a single channel, capable of archiving channels, makes it easier to manage private channels as a whole, and can also facilitate flexible information barriers. Since information barriers often deal with extremely sensitive data, it is necessary to explain this particular feature in more detail.
There are many different types of sensitive information that people may accidentally or intentionally share with a person or a group that this information is not intended for. These information types are personal healthcare information (PHI), personally identifiable information (PII), intellectual property, and so on. Unfortunately, Microsoft Teams information barriers that are available to every user out of the box are not fit to handle these kinds of issues, with the only option being blocking collaboration and communication between users.
NC Protect, on the other hand, is capable of preventing unauthorized information sharing without completely blocking communication between different parties. That way, users and groups are free to communicate on different topics, but they would not be able to share insider information, trade secrets or other types of sensitive media, be it accidentally or intentionally.
NC Protect expands upon the existing Microsoft Information Protection (MIP) and Rights Management, providing additional capabilities in terms of controlling business data within the entire environment and enforcing information barriers. There are multiple features that help with doing so.
Extremely granular control of blocking specific content within Teams, be it text messages or files, is one of many features on this list. It is done without any sort of complex rule set and can be enforced with little to no effort. Additionally, access controls can be aligned with business rules depending on the user's geographical location or operating company.
External/Guest access in Teams also needs a specific level of data governance, and NC Protect provides said governance in spades. There's also the ability to restrict very specific types of collaboration between groups of users or regular users – without hindering their ability to communicate as usual.
NC Protect can also expand its reach in terms of data governance as a whole, providing multi-party information barriers for multiple entities at once. Additionally, some level of automatization can also be achieved via automatic access restriction for content that is produced by a user with a specific position (for example, files that are created by a user with the position of a vice president would not be shared with users that are lower in the company's organizational hierarchy).
As such, it is easy to see how beneficial NC Protect can become when it comes to data governance, data security, data compliance, as well as Teams management as a whole. NC Protect makes operating within Microsoft Teams a far easier experience than ever before.