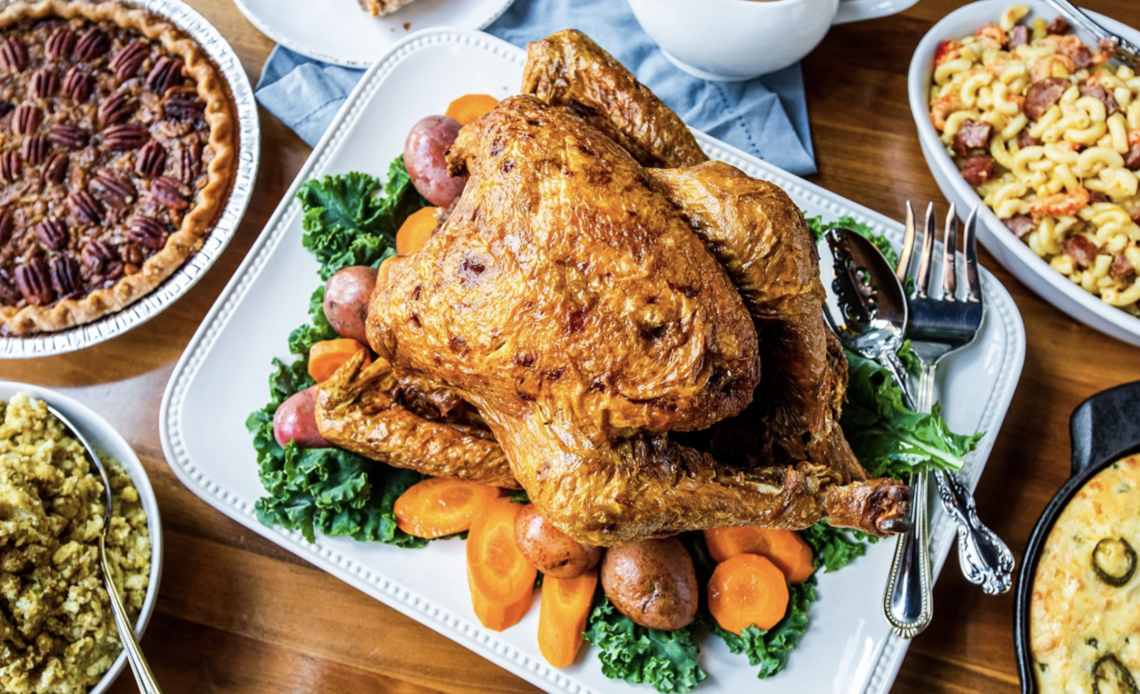 Black Friday has come, almost every shopper is eager to scramble for discounted products both in-store and online. While many retailers also announced that they will prolong their business hours during Black Friday to help more consumers grasp the best deals.
However, the shopping trend on Thanksgiving is different from Black Friday in recent years. In the past, big-name retailers always opened their doors during the night of Thanksgiving to welcome consumers. It's rare to see stores start to close doors before Black Friday.
The pandemic during the past three years has changed the tradition, and many retailers that usually keep operations on the last Thursday of November decided to close their doors for Thanksgiving. Besides the influence of the pandemic and security concerns, more and more employers are willing to show their solicitude to the employees. Thus many of them choose to close their doors on Thanksgiving to ensure that employees can enjoy the time with their families and share their gratitude.
Anyway, Thanksgiving is the grandest food holiday for every American and the hosts cook a fancy dinner for families and guests to celebrate the great event. However, if you already made a list of necessities and ingredients but something unexpected happens such as milk and bread being out of use, or you need more ingredients to prepare dinner for more guests, you have to buy them at Thanksgiving.
The financial expert Natalie Warb from CouponBirds, a US coupon providing site, suggests that if you are planning to shop for ingredients or other necessities on Thanksgiving, you would better know which stores are closed and when they will reopen to avoid making a trip in vain.
And here is a list of the stores that closed on Thanksgiving 2022.
Walmart
Walmart and its chains around the US will close stores again on Thanksgiving, which is considered a continuation of their practice that they shut for the first time in 2020 in response to COVID-19.
Target
All Target stores put up the shutter on Thanksgiving, and most of them reopen at 7 a.m. local time on Black Friday. This is a decision that comes after the retailer closed for Thanksgiving in 2020 and 2021. And it announced that closing the store on Thanksgiving is now a new standard which started as a temporary measure driven by the pandemic.
Best Buy
Best Buy, which used to open around 5pm on Thanksgiving, also announced on its website that it will shut up shops on Thanksgiving this year. However, the closing time doesn't last too long and nearly all Best Buy retail stores open at 5 am on Black Friday.
Ulta Beauty
Ulta Beauty also closed on Thanksgiving Day. The cosmetics retailer said that they put their employees at the heart of their decisions and want to make them cherish quality time with their loved ones. So they close the door to create great memories for all the stuff.
Costco
Costco is a retailer that always puts up the shutter on some federal holidays, including Christmas, Memorial Day, and New Year's Day. It will not open on Black Friday, either.
Bed Bath & Beyond
Bed Bath & Beyond will also close its doors on Thursday. Last year it said that it will shut all of its stores on the holiday to help employees be with their friends and family.
Dick's Sporting Goods
Dick's Sporting Goods has closed all of its stores on Thanksgiving day, while most of them reopen at 6 a.m. local time on Black Friday.
Macy's
Macy's closed on Thanksgiving as before. The department store extends its store hours the next day from 6 a.m. to 11:59 p.m. local time. So shoppers can start looking for holiday deals early this year.
Trader Joe's
Trader Joe's stores closed for Thanksgiving, Christmas, and New Year's Day. On Christmas Eve and New Year's Eve, the grocery stores close at 5 p.m. local time.
Belk
In 2022, Belk claimed in its holiday advertisement that it closed on Thanksgiving and opens at 7am on Black Friday.
BJ's Wholesale Club
According to BJ's opening hours, the wholesale club closed again on Thanksgiving and reopens on Black Friday from 9am to 10pm In addition, the store is open an extra hour on Saturday.
Kohl's
Kohl's once again closed stores on Thanksgiving Day. Discounts are still available for online shopping on Black Friday. And Kohl's stores open at 5 a.m. local time on Friday.
REI
REI is always closed on Thanksgiving and Black Friday. The retailer encourages employees to get out and spend time with their family and friends.
Other stores put up the shutter on Thanksgiving including Bath & Body Works, Foot Locker, Home Depot, JCPenney, Lowe's, Nordstrom, etc. You can get more detailed information about the store hours from their official site and Black Friday advertisements.
Except for retailers, you shall also know whether other stores and organizations are closed or not to ensure that you can get the services you need in time.
School
All schools across the United States, including colleges, high schools, and elementary schools, will be closed for the Thanksgiving holiday.
Public transport
Trains, subways, buses, and other public transportation services are mostly open on Thanksgiving Day, but they usually operate on Sunday/holiday schedules. People who need to travel by public transportation are advised to check their schedules in advance.
Bank
All physical bank branches closed on Thanksgiving Day, but ATMs and online banking continue.
Cinema
The big movie theater chains in the United States are open all year round and open on Thanksgiving Day, with blockbusters and screenings.
Restaurant
Most restaurants are closed on Thanksgiving, and some chains are also closed including KFC, Little Caesars, Taco Bell, Chipotle, Olive Garden, etc while there are still some of the chain restaurants that will stay open on Thanksgiving like Burger King, and McDonald's, Papa John's, Starbucks, Subway, etc.
If you want to hit the stores on Thanksgiving Day, be sure to check ahead if the stores keep open and their store hours from their sites or make a call for the employees. You would better shop before the day and spend your precious time on Thanksgiving with your family.