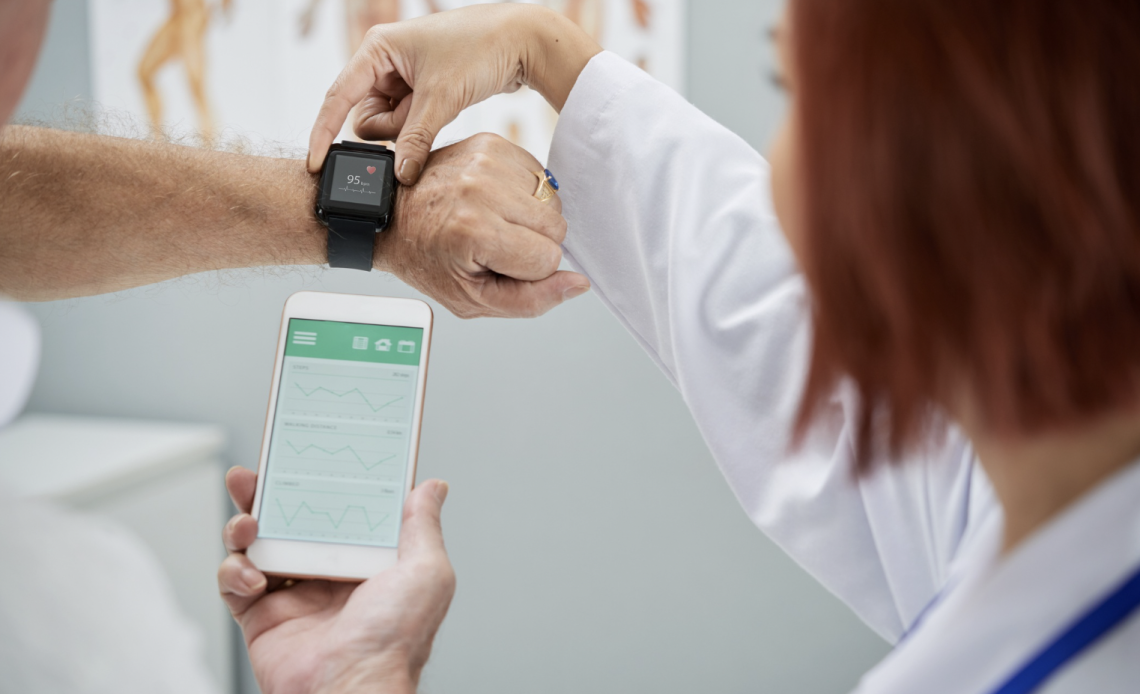 In the past few years, the popularity of wearable medical monitoring devices has risen, and, as per Statista, the market will continue its steady growth in the years to come. In 2026, it's predicted to reach an impressive $83.9 billion worldwide, demonstrating a fourfold increase compared to 2021. More than a third of its revenue is projected to fall on the North American market.
According to the eMarketer's study, more than a fifth of the population of this region is currently employing wearable medical devices.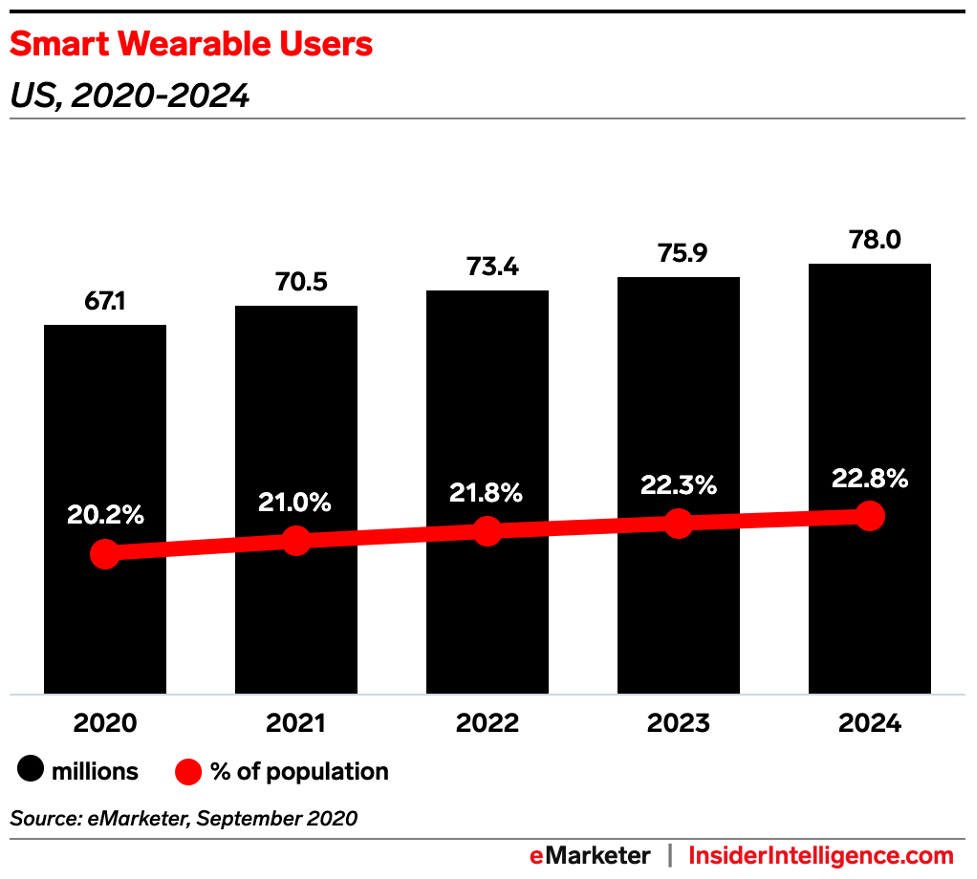 What are the most commonly used types of this technology and how is it revolutionizing healthcare at this very moment? Learn this from reading our rundown of the most promising devices of this kind.
Wearable medical technology: the principle of work
By using wearable devices, healthcare professionals and ordinary users can seamlessly track vital physiological parameters, i.e. cardiac rhythm, blood pressure, oxygen level, temperature, and daily activity. These parameters are captured with the help of sensors that are attached to the body, items of clothing, or embedded in various accessories. Subsequently, they are handled and kept by a microprocessor to extract useful findings like cardiac variability, breaths per minute, the depth of sleep, and so on. These findings are then transmitted to a smartphone or a virtual server via wireless communication technology.
The continuously updated information coming from wearable health devices is extremely useful to stay updated on the progress of chronic diseases, catch health disorders early, achieve utmost efficiency in pursuing healthy living, and improve the overall quality of life. Furthermore, the use of this technology effectively supports other areas of healthcare, e.g. telehealth.
Benefits of the technology for health monitoring
Although the positive contribution of wearable technology to healthcare is more or less obvious, let's briefly go through its most compelling advantages.
Non-stop access to regularly updated insights into one's health metrics greatly contributes to the early detection of the slightest deterioration of health and allows one to take preventive measures against the aggravation of the situation.
The wealth of wearable devices available on the shelves today is astounding. Thanks to this, their users can make informed decisions concerning their lifestyle and take better care of themselves.
With constantly advancing wearable devices, healthcare workers can now offer their patients tailored-fit courses backed by thoroughly analyzed comprehensive data which enhances treatment outcomes.
The economic efficacy of this technology proved itself in the reduced need for in-person doctor appointments as they aid doctors in making accurate medical decisions based on the insights that were obtained remotely.
Five outstanding use cases of wearable technology in healthcare
Below is our outline of the most promising applications of wearable medical monitoring devices.
Smart fitness monitors
These wearable health monitoring devices encourage their users to establish a healthy routine in the long run by steadily providing them with details concerning their physical activities. These vary from the number of steps taken and energy burned during the day to the pulse rate and sleep efficiency. The parameters are amassed by means of sensor-equipped wristbands or other accessories and are often accumulated in mobile apps to form activity statistics. Sharing your sports achievements with your like-minded followers on these dedicated platforms keeps you motivated to maintain healthy routines.
Some outstanding examples in this category are the Fitbit Charge 5 with GPS integration and cardiac rate monitoring, Amazfit Bip with its wide sport mode choice and the battery that can withstand up to forty days, and the Garmin Vívosmart 5 that captures the beats per minute and stress levels and offers a convenient relaxation breathing timer.
Connected watches
Apart from habitual features for these types of devices, e.g. the ability of their users to send and receive messages and answer calls, they've been rising in popularity as a promising wearable health technology. They serve for monitoring your progress on various physical activities, precisely measuring the quality of sleep phases, doing calorie calculations, tracking and recording diverse vital signs, and more. In addition, they offer suggestions on the improvement of your workout and sleep habits, as well as send you reminders of the need to perform actions like standing up and stretching every hour during your workday, and thus, encourage you to pursue healthy behaviors.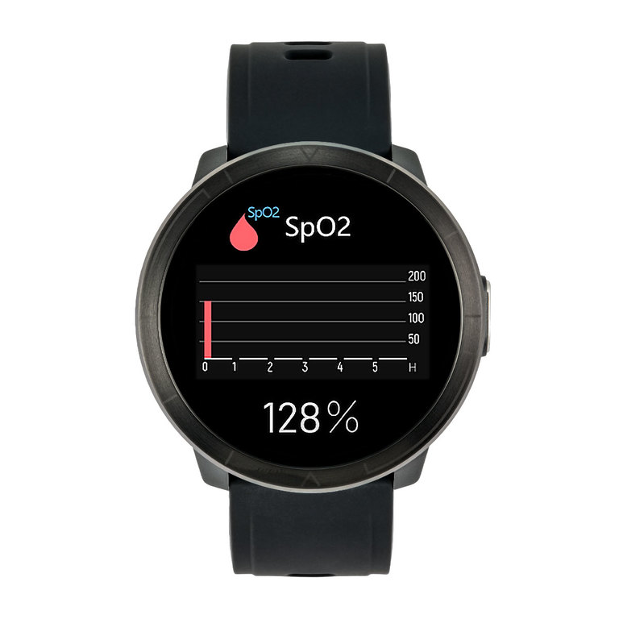 These digital solutions are often tailored-fit to a specific OS, e.g. iOS, Android, etc. The remarkable representatives of this group are Samsung Galaxy Watch 5 with robust fitness options and voice coaching to enhance your working out and running experiences, the Fitbit Versa 4 which offers a wide variety of objective-focused workouts and emotional well-being monitoring, and the Apple Watch Series 8 with its groundbreaking capabilities of taking ECGs, tracing oxygen levels and heartbeats, sending alerts to users in case of abnormal medical conditions, e.g. irregular heart rhythms, and more.
Personal ECG monitors
These handheld on-the-go devices serve to rapidly undergo electrocardiogram tests in a convenient manner and at any time. This is possible thanks to in-build electrodes that come in direct contact with the skin and smartphone synchronization. Thus, one is ever aware of their cardiac rhythm and frequency, which allows you to detect conditions that necessitate medical attendance in due time, e.g. bradycardia, tachycardia, atrial fibrillation, arrhythmia, heart pauses, and premature atrial contractions.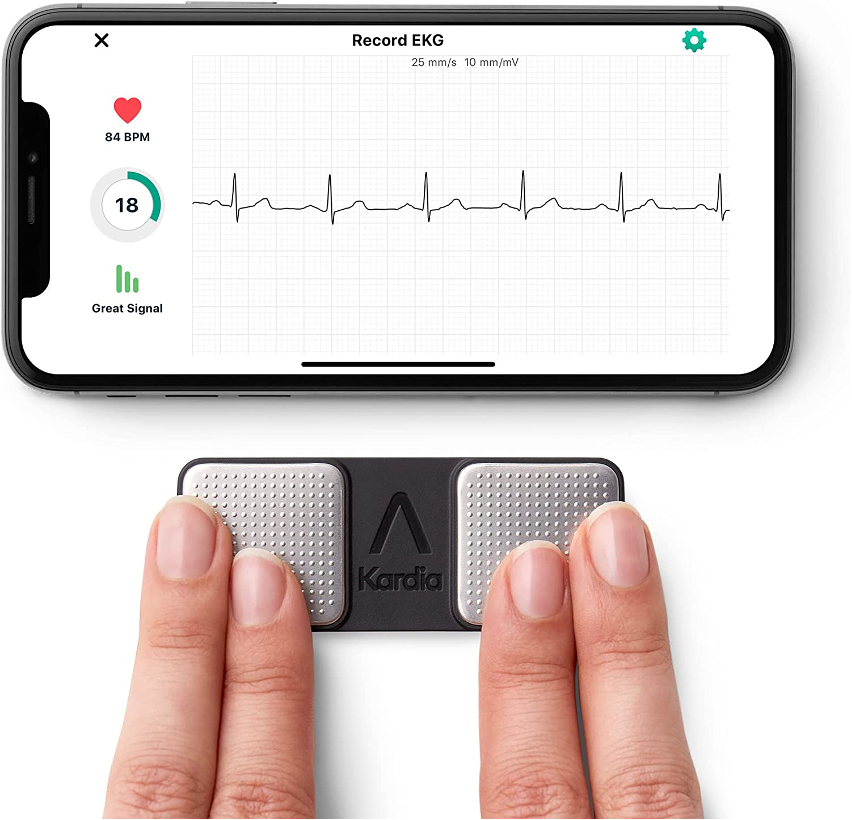 These wearable healthcare monitoring devices offer perks such as displaying your heart activity statistics and their dynamics over time, compact design, and cost-effectiveness. Some of the models available in the market are the FDA-approved AliveCor's KardiaMobile which provides the results almost instantly, the Wellue's DuoEK strap that can be seamlessly placed on one's chest for continuous monitoring, and VivaLNK.
Portable blood pressure monitors
These are equipped with a cuff that is placed upon one's upper arm and a screen with the readings. Sometimes, they can be synced with a dedicated app to collect and keep the data, show it in dynamics, and even communicate them to your doctor. This contributes to detecting hypertension in a timely manner and thus, minimizing the risk of a sudden stroke.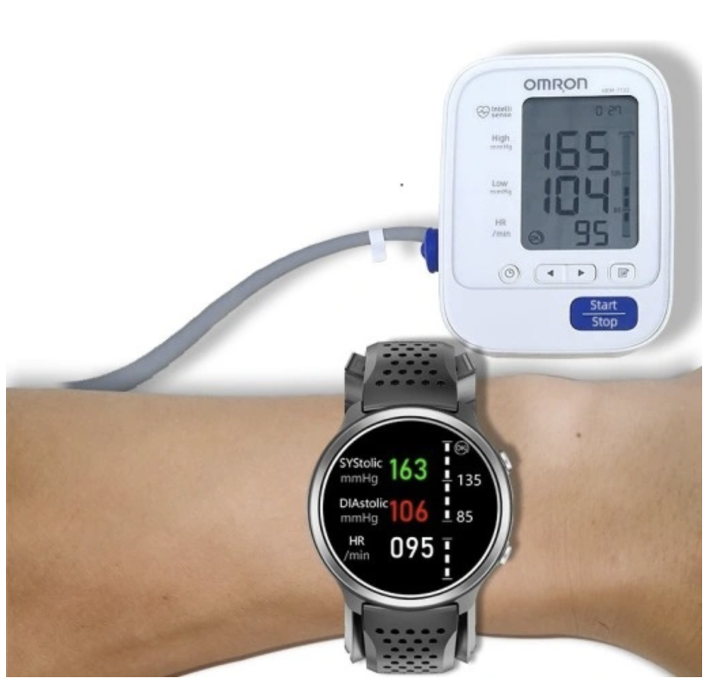 Among effective medical devices in this category are HeartGuide by Omron Healthcare which is the first body-worn tracker performing blood pressure measurements, then the wireless Omron Platinum which is capable of accumulating two hundred readings for two users in parallel and notifying them if their daily systolic blood pressure tops 130 mmHg, Withings BPM Connect that is smoothly integrated with a dedicated app, and finally, the LifeSource Upper Arm monitor that evaluates all the received details based on recognized medical standards.
Portable biosensors
This last group of wearable medical devices from our rundown encompasses various items that are convenient to wear and have embedded sensors. They can take the form of clothing, patches, bands, glasses, and, in some cases, implants. These miscellaneous devices are designed to seamlessly collect information about our health conditions on the basis of insights from physical motions and biofluids and pass them to medical professionals for evaluation and improved decision-making.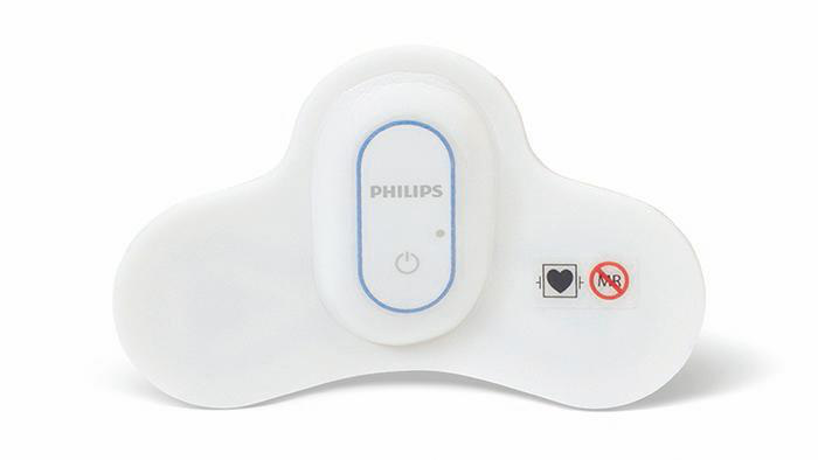 A substantial adventure of this relatively new wearable medical technology is its non-invasive nature that allows specialists to follow patients' diverse vital signs and posture and detect falls and other activity, which comes extremely helpful in ICUs and during isolation.
Examples of this wearable technology in healthcare are such products as the FDA-cleared Philips Biosensor BX100 for enhanced in-hospital care, a self-stick Philips Wearable biosensor to gauge sundry physiological parameters, and BiovitalsHF and Biovitals Sentinel software and sensors to perform real-time medical measurements.
To wrap up
Wearable medical technology rather augments medical assistance and doesn't replace it completely. Nevertheless, it has bright perspectives owing to the advancement of AI, the spread of 5G, and the remarkable ability of this technology to learn based on constantly growing volumes of received and processed inputs. It significantly contributes to the evolvement of remote patient monitoring and telemedicine and makes life easier for both patients and medical specialists.
By turning to professional medical device software development services, your company will avail itself of top-notch expertise in the creation and maintenance of highly effective and performance monitoring devices that precisely meet your requirements. Let Andersen with its well-versed subject-matter experts and tech specialists become your reliable tech partner who will design and build your ideal product.