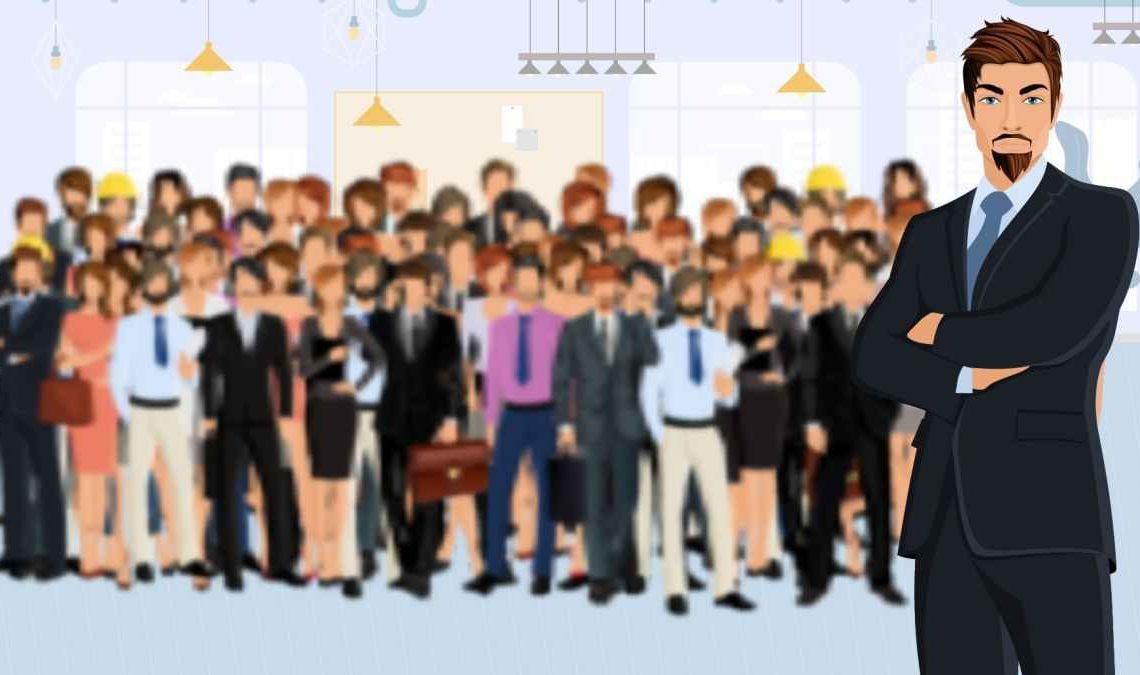 As CEOs (Chief Executive Officers) are at the top of the corporate ladder, they have the responsibility and challenge to steer the future of their organization. If you're considering a career path toward the top, you need to start your journey early, devoting a lot of time and effort to gain the necessary experience and education.
As challenging as it is to manage an organization's operations and resources, the rewards and benefits are definitely worth the effort.
Achieving business leadership can be challenging and competitive, but you can position yourself on the inside track to success if you take a focused approach.
What are CEOs Responsibilities?
At the head of a company or organization, CEOs are in charge of strategizing, understanding their industry, adapting to changes, and being the deciding factor in their firm's triumphs or defeats.
The duties of a CEO revolve around the successful accomplishment of the business's mission, as well as the growth of the company.
Every day can be different for those leading organizations, with tasks such as collaborating with employees and supervisors, examining huge contracts and projects, and negotiating deals with possible vendors and competition.
The CEO serves as the main point of contact between employees and the board of directors of a company. A CEO interprets and fulfills the wishes of the board when making decisions that impact future strategies, financial approaches, and the overall direction of the organization.
How to Become a CEO
Before you even start your job search, you need to keep in mind that companies look for a combination of education and experience when vetting CEO candidates. Though the process rarely follows a set path, so you need to be flexible when choosing what to study.
A board of directors needs to be confident that their candidate has the managerial foundation, vision, and decision-making abilities needed to ensure the company's optimal success due to the complexity of such an important role.
The 1st Step is to Earn a Bachelor's Degree
This is a broad-based foundation and will help you improve your organizational and communication skills, improve your time management skills, and learn how to work effectively in a team.
A variety of undergraduate majors can serve as useful backgrounds for successful executives, but most students who are already interested in top management roles choose business-related programs, such as organizational leadership, business, finance, or marketing.
The 2nd Step is to Earn a Master's Degree
By obtaining an advanced degree, you can prepare yourself for managing a corporation's nuanced details and challenges, as well as show prospective employers that you're serious about your career. These degrees may not be a requirement for some CEO roles, but they can also serve to impress those responsible for hiring.
There are many optional degree formats available in MBA programs, so it is crucial to choose the right one for you. As you work toward developing the key skills of a CEO, you can explore options ranging from project management and human resources to IT, as any successful CEO's journey to becoming a CEO differs from another.
The 3rd Step is to Gain Experience
Practical experience is one of the best ways to demonstrate your abilities, learn from mentors, and experience how different organizations work.
Often, companies look to promote from within, so graduates who invest time and future in an organization are rewarded.
The 4th Step is to Earn Professional Certificates (optional)
These are optional, though some organizations require their leaders to have extensive knowledge of specific standards, technologies, or legal guidelines due to the complexity of their day-to-day operations and regulations.
Specific professional certificates may give you an advantage, whether they are in healthcare, law, finance, or international business.
Acquiring Soft Skills
For a CEO to be a successful and inspiring leader, he or she needs a multitude of skills that go beyond education.
Many of these skills can be acquired through the educational and experiential steps outlined above, but they will need to be developed throughout your professional career.
Ensure you develop soft skills:
Leadership
Empathy
Adaptability
Teamwork
Time Management
Detail Oriented
Communication
Decision Making
Problem-Solving
Delegating
Preplanning
This can be done through experience and further studies.
Start your Journey
Those who choose this educational and professional path, and develop their skills to lead organizations effectively, will be rewarded with a career that enables them to lead others and make a measurable impact.