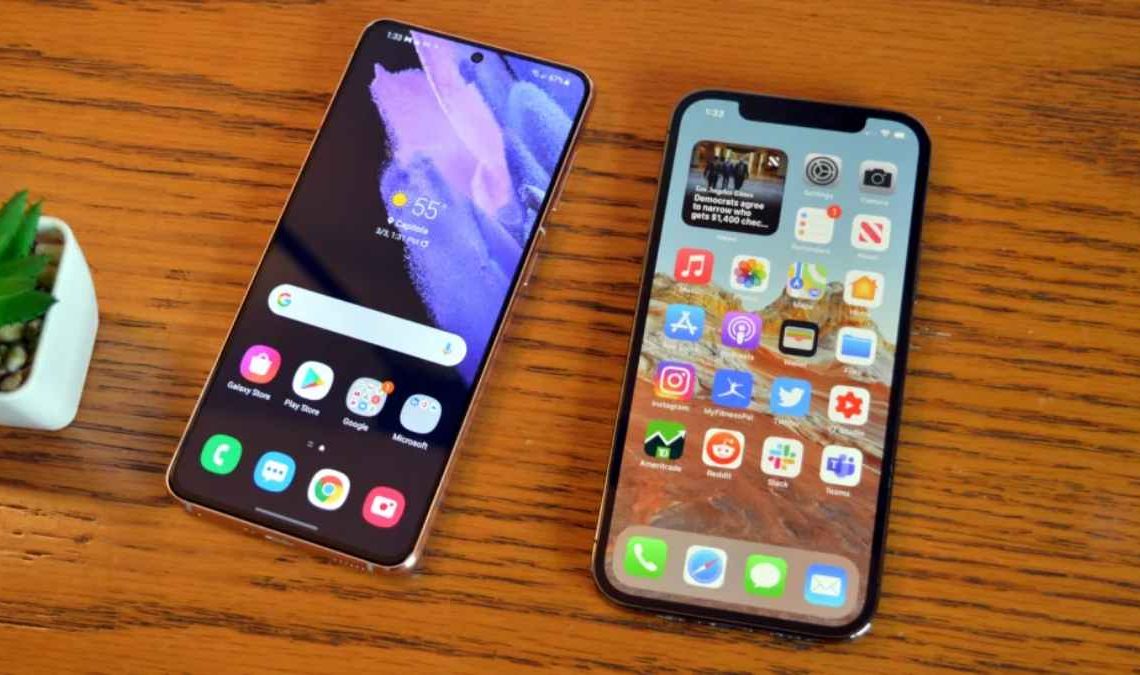 Changing your phone can be quite a big step for some users. The latest release of the iPhone 15 has resulted in many users waiting to change their phone. However, the switch can accompany the burden of transferring your data. The process is particularly hard when switching between different platforms, such as Samsung and iPhone.
Luckily, there are several tools to help you in this regard. In the following read, you can learn how to transfer data from Samsung to iPhone 15. Discover efficient guidance on preparing for the task and top tools for effortless data transfer. Embrace the power of these resourceful tools to make the most of your transfer process.
Part 1: What are the Pre-Requirements of Transferring Data from Samsung to iPhone?
Before jumping to the best app to transfer from Android to iPhone, you should know the prerequisites for the task. Data transfer is a sensitive task; hence, it is necessary to take the appropriate precautions. Following are a few steps you should keep in mind before transferring your data from Samsung to an iPhone:
Sufficient Battery: Ensure that both your Samsung and iPhone are fully charged or have sufficient battery life to complete the transfer process without interruptions.
Software Updates: Ensure your Samsung and iPhone are running the latest operating system updates. Updates can help fix bugs and improve compatibility.
Internet Connection: You'll need a stable Wi-Fi or mobile data connection on both devices to download app updates and to sync data to cloud services. However, if you are using a third-party tool, you might require a connection via cables.
Data Backup: It's a good practice to back up your data on both devices before attempting the transfer. This keeps your data secure in case of any interruptions.
Part 2: What are the Best Tools to Transfer Data from Samsung to the iPhone 15?
Now that you know what to do before making the smart switch from Samsung to iPhone, you can proceed. Following are some of the best tools to transfer data from Samsung to the iPhone 15:
1. Wondershare MobileTrans
MobileTrans by Wondershare is the perfect app to transfer data from Android to iPhone. This tool, available in multiple versions as desktop and mobile apps, is the complete data transfer solution. With a wide range of useful functions, MobileTrans has everything you need to make the transfer process easier.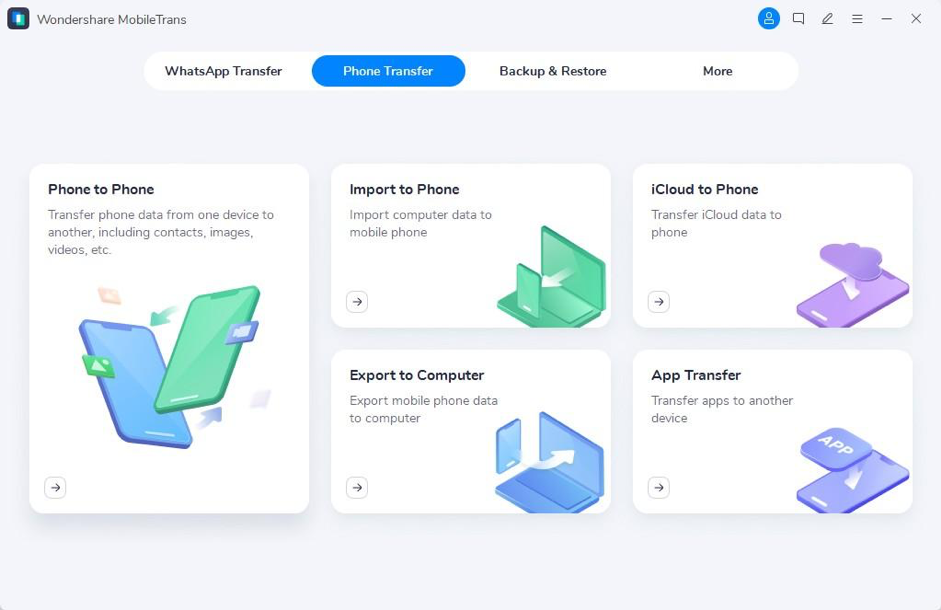 MobileTrans supports more than 6,000 mobile Android and iOS devices. The tool can help you move 18+ data types, including photos, videos, messages, contacts, and more. With MobileTrans, cross-platform data transfer can be relatively quick and easy.
Key Features
Transfer iCloud to Android: MobileTrans enables users to transfer their iCloud data directly to the Android device. You can move notes, media, and other data from your iPhone in a few clicks.
Restore Deleted Data: MobileTrans acts as an efficient data restoration tool. The program allows it to recover data such as deleted WhatsApp messages and other files on your Android.
Backup Data: You can create efficient data backups using Wondershare MobileTrans. The tool lets users easily create backups of their messages, contacts, and other files on their Windows or Mac computers.
2. Move to iOS
Move to iOS is an Android-to-iPhone transfer app offered by Apple. This app on Google Play Store allows users to migrate their phone's content to their new iPhone. Moreover, Move to iOS is a secure and efficient solution for data transfer. The app has some prerequisites, such as a factory reset or a new iPhone, but it works effectively to transfer your complete data from Android to iPhone.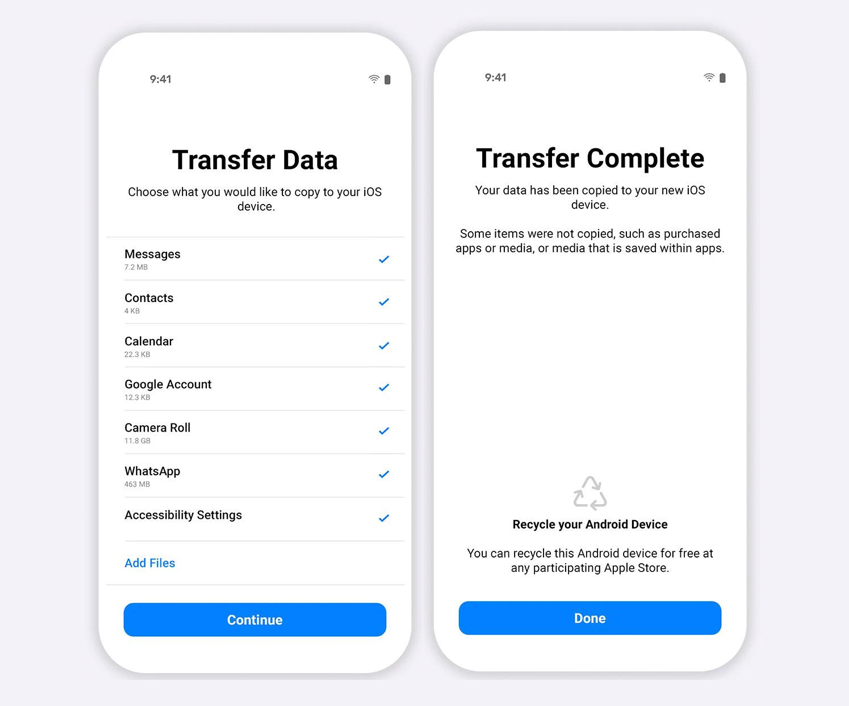 Key Features
Apple itself offers the Move to iOS app. This makes it a reliable option for data transfer, with official support from Apple, in case anything goes wrong.
The app is highly secure and ensures data privacy at every step. You do not have to worry about the safety and integrity of your data during the transfer.
Move to iOS can migrate a wide range of data. You can thus shift mail accounts, calendars, messages, and other data from Samsung to the iPhone 15.
3. Zapya
Zapya is another remarkable app to transfer data from Android to iPhone. This platform allows rapid and effective transfer of all kinds of data between different devices. Furthermore, it features an easy-to-use interface that makes transferring data for first-time users easier. Zapya is also a good choice for migrating your data from Samsung to the iPhone 15.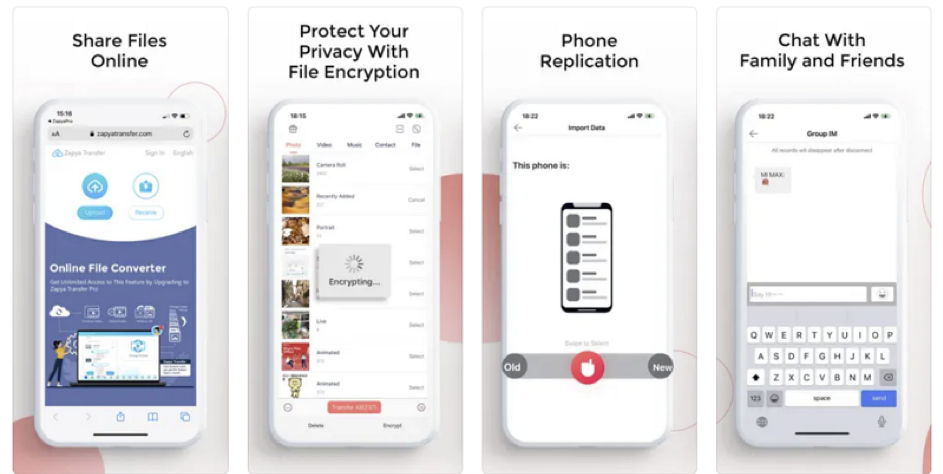 Key Features
Zapya supports offline file transfers. You can share your files from any device without Wi-Fi or mobile data.
With its Bulk File Transfer feature, you can share multiple large files simultaneously. Transferring large data does not slow down the process on Zapya.
Zapya offers multiple file-sharing and transfer methods. You can share your data with nearby users by inviting or detecting them via its radar.
Part 3: Author's Recommendation: Step-by-Step Guide to Transfer Data from Samsung to iPhone 15
The tools mentioned above are all remarkable in their own aspects. These apps work marvelously when you want a smart switch from Android to iPhone. However, the easiest and fastest way to do so is using Wondershare MobileTrans. Here is a step-by-step guide on how to transfer data from Samsung to the iPhone 15 using MobileTrans:
Step 1: Open Phone-to-Phone Transfer on MobileTrans
Download and open Wondershare MobileTrans on your computer, and open the "Phone Transfer" tab. Click "Phone to Phone" to launch the data transfer page here.
Step 2: Connect Devices to the Computer
Now, take a cable and connect your Samsung and iPhone 15 to your computer. The program automatically recognizes your phones and assigns them as source and destination devices. If the roles are incorrect, you can tap the "Flip" button at the top to switch them.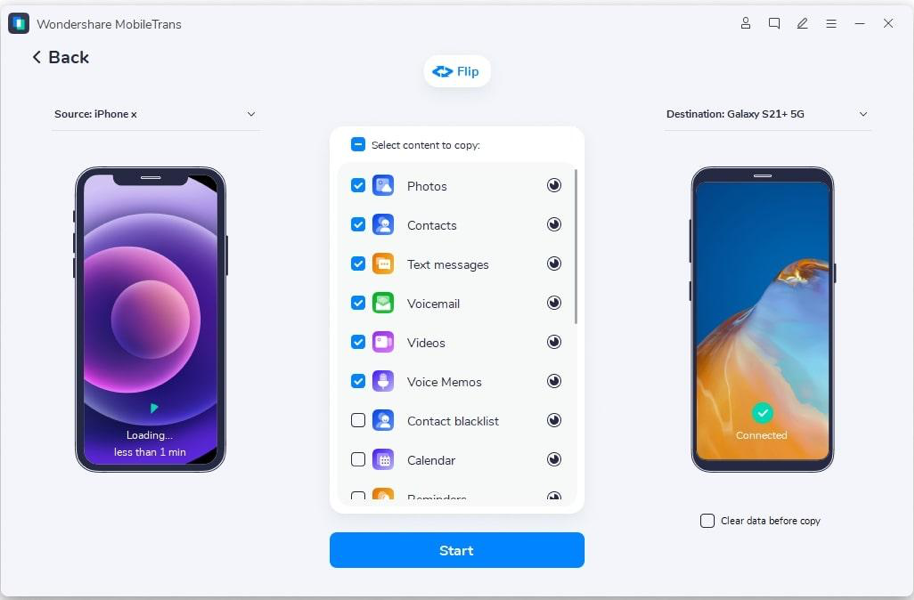 Step 3: Choose Data and Begin the Transfer
Choose all the data files you want to transfer to your iPhone 15. Hit "Start" to initiate the Samsung to iPhone data transfer process. You can also remove the current data on your iPhone 15 by checking the box next to the "Clear data before copy" option. Wait for the process to finish, then check if all the data has been transferred.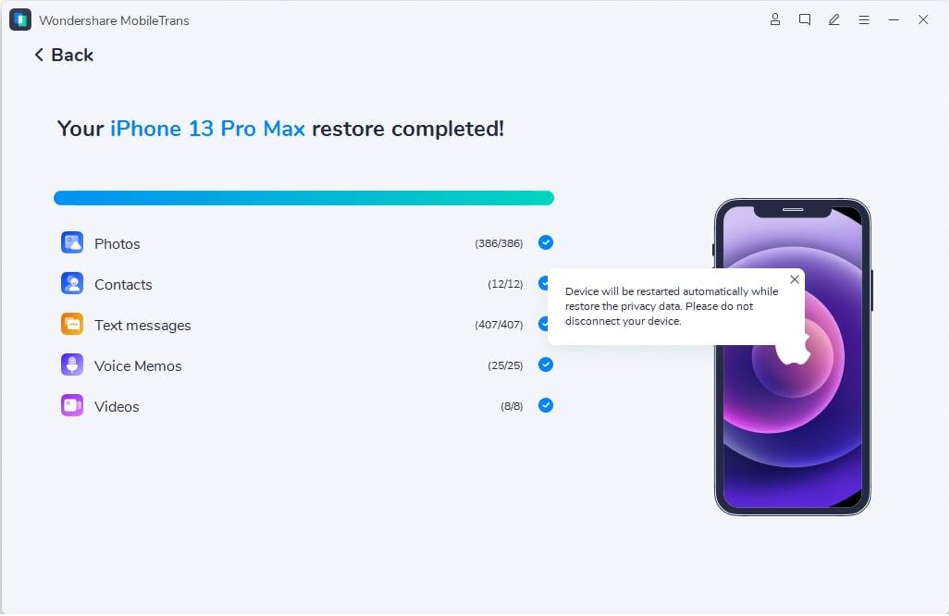 Conclusion
The process of transferring data from Samsung to iPhone can be hard for users. However, the right guidance and tools can make it easier. With the above-mentioned tools, you can easily make the iPhone-Samsung transfer. For a quick and seamless transition, you can try Wondershare MobileTrans. It is the perfect choice for transferring your phone's data.