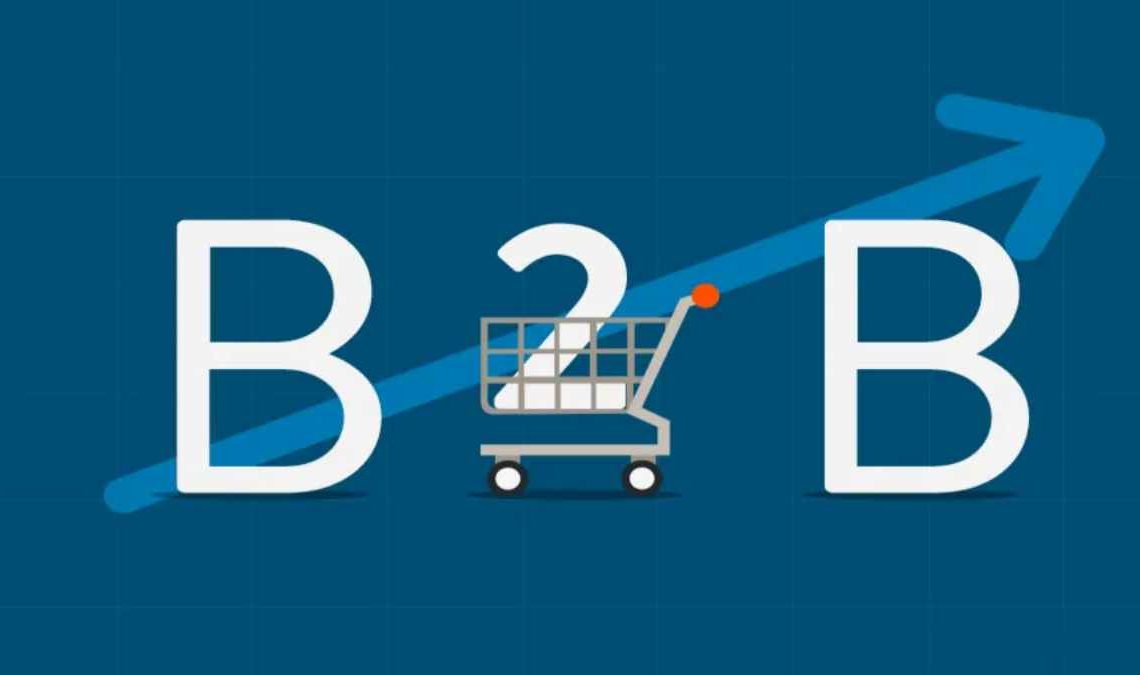 The B2B eCommerce industry has been proliferating in recent years. According to a report by Grand View Research, the global B2B eCommerce market size is projected to reach $15.5 trillion by 2025, at a CAGR of 11.1% during the forecast period.
The growth is driven by factors such as the increasing adoption of digital technologies, the convenience and cost savings of online purchasing, and the growing demand for personalized and streamlined purchasing experiences. This has accelerated the shift towards online commerce, as more businesses rely on digital channels to reach customers and suppliers.
As a result, many businesses are investing in eCommerce platforms and solutions to better serve their customers and remain competitive. B2B eCommerce software can be a valuable investment for businesses that want to improve their online sales and customer service, streamline their processes, and gain valuable insights into their customers.
However, before making this investment, ensure you have considered and cross-checked all the imperative factors essential for the foundation of your online storefront. Let's dive into some aspects to consider while choosing a B2B eCommerce software.
Considerations for Choosing a B2B eCommerce Software
Scalability
When choosing an eCommerce software, it is important to consider its ability to handle the growth of your business. Even if your online store does not have a lot of traffic yet, it is important to have the necessary infrastructure in place to handle an increase in demand as your business attracts new customers.
It is crucial to ensure that the platform you choose can handle high traffic without crashing.
Wholesale Pricing
The software should allow businesses to offer wholesale pricing to customers based on the volume of products they purchase. B2B eCommerce platforms typically offer wholesale pricing options that allow businesses to purchase products at a lower cost per unit when they purchase in larger quantities.
This is beneficial for businesses as it allows them to increase their profit margins by buying products at discounted prices.
Flexible Payment Options
Creating a seamless B2B eCommerce experience requires advanced functionality that is not typically found in B2C eCommerce platforms. The challenge lies in providing a user-friendly and visually appealing platform that can handle large product catalogs and segmented pricing. The key to success is offering flexible payment options and providing both online and offline methods, such as Credit cards, NEFT, IMPS, RTGS, and so forth.
Advanced Tax Module
The tax module in the B2B platforms includes various tax rules and regulations that apply to eCommerce transactions. The B2B eCommerce software should include a variety of tax options that allow businesses to comply with local, state, and federal tax laws. This includes the ability to charge and collect taxes, calculate taxes based on different tax rates, and provide tax exemptions for certain customers.
Intuitive Navigation
A B2B eCommerce website should be able to build a marketplace where customers are able to find shipping information, track orders, approve quotes, see real-time inventory availability, and manage their accounts when they need to, all by themselves. Being able to self-serve outside of your operating hours is critical to building confidence and makes it easier for buyers to purchase from you.
Personalized B2B Product Catalog Management
One of the most distinctive and well-known features of a B2B eCommerce software is the ability to personalize product catalog management. This feature allows vendors to tailor the product catalog to specific companies, divisions, business units, and even individual customers. Each group has access to a catalog where they can view products with their descriptions and prices tailored specifically for them.
Access Controls, Roles, & Permissions
In B2B, various users with different roles and responsibilities may represent a single customer. It is essential to ensure that each user has access to the information they need to perform their tasks. Typically, there is an admin who can create other users, assign permissions and restrict access to unauthorized users. Make sure the B2B eCommerce software you choose supports this.
Ease of Use
B2B eCommerce software should offer advanced features to handle the complexity of B2B transactions, such as longer buying cycles, recurring orders, and larger quantities. However, make sure that these features are easy to use for the buyers, or they may continue to use traditional methods or switch to a competitor with a more user-friendly platform.
Advanced Shipping Options
Shipping options are essential for B2B eCommerce as they allow businesses to set shipping rates based on weight, destination, and more. It allows B2B companies to offer more personalized and accurate shipping options to their customers. Cross-check the availability of this module while choosing the B2B eCommerce software for your business.
Bulk Pricing
The eCommerce software should consist of a bulk ordering module to allow buyers to purchase a large number of products at once, often at a discounted price. This feature is often used by businesses that need to stock up on products for their operations, like retailers, distributors, and manufacturers.
Customizable Checkout Process
Allowing businesses to customize the checkout process to match their specific needs, such as the ability to request purchase orders, or to include custom forms or fields is also required in a B2B eCommerce software.
Multi-Language and Multi-Currency Support
This allows businesses to sell products and services to customers in multiple languages and currencies, which can be useful for businesses that sell to a global market.
Closing Thoughts
In conclusion, choosing the right B2B eCommerce software is crucial for the success of your business. It is important to define your business needs and research different options available on the market before making a decision. Consider factors such as scalability, integration, customization, security, user experience, support and maintenance, reporting and analytics, mobile responsiveness, and cost, before making the final decision.
By taking these steps, you can select a B2B eCommerce software like Yo!Kart that is the best fit for your business and helps you achieve your goals.