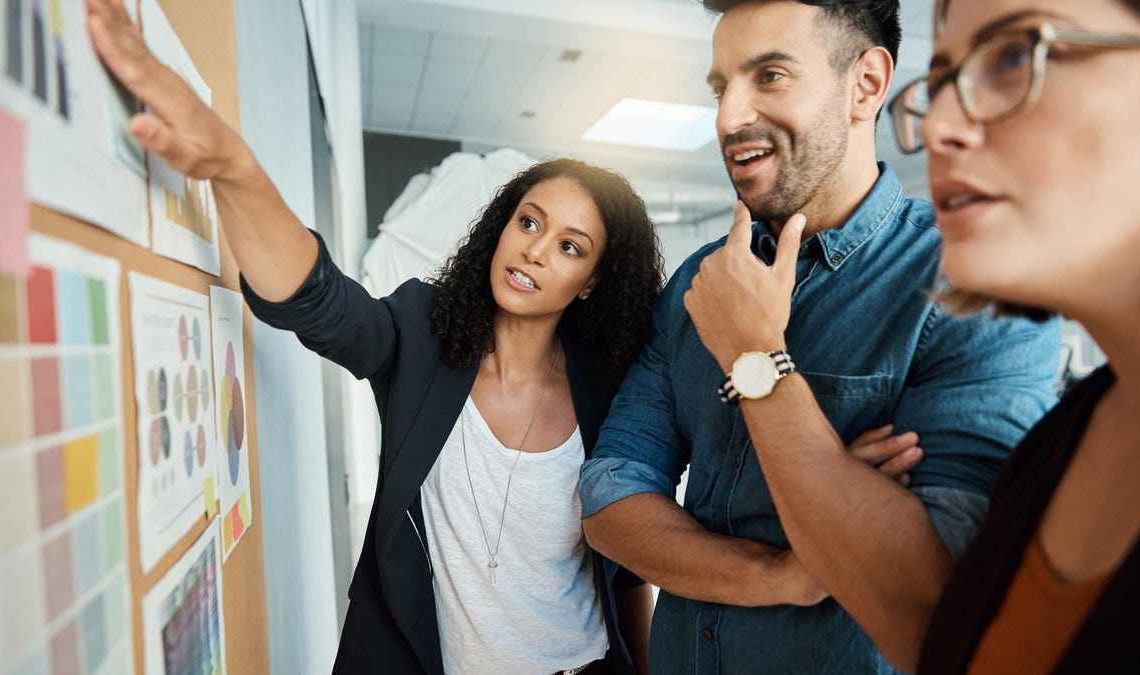 So, your business has grown to the point where you want to expand internationally. Hiring employees from foreign countries is an excellent way to take your business to the next level and discover a new level of productivity within your workforce.
There are several benefits to expanding your workforce overseas. Firstly, you'll uncover new markets and customers that allow you to grow your client pool and target audience. Hiring abroad is the first step to this exponential expansion. Secondly, hiring foreign employees will create a more diverse workforce. Bringing in employees with different backgrounds, identities, and cultures is an excellent way to generate new distinct ideas and perspectives.
There are tons of other reasons why you should hire remote employees inforeign countries, but before you do, you need to make sure that you fully understand HR compliance and global HR practices. Here are 6 ways that you can strengthen your global HR practices.
1. Audit Your HR Standard Operating Procedures (SOP)
Your HR SOPs might be perfectly suited to your current state of business procedures. Many businesses perfect their procedures over time, but if you're deciding to launch an international hiring campaign, there are some important steps that need to change in your HR SOPs.
You will need to review your current SOP's to see if you need to make changes and adjustments that suit international employees and allow them to fit into your business model. From there, the best option is to explore technologies and applications that can be found in your current SOP solution — Playroll is one example of a company that offers these solutions.
Finally, research global employment laws to make sure that your SOPs are compliant with international regulations. Then update, review, and publish your new SOP.
2. Rethink Your Compensation and Benefits Packages
We always tend to tailor our compensation and benefits packages to our home country. Whether it's to comply with laws or to tend to the needs and requirements of the employees that we've hired.
When expanding internationally you'll notice that this is an area that will need to be reworked in order to attract the best talents in foreign countries. You'll need to create benefits packages that are:
Compliant with worldwide regulations
Affordable for your business
Attractive to prospective hires
Tailored to industry standards in your new market
3. Hire Inclusively
If you're expanding into foreign territories your business will need to adapt to include new cultures, languages, religions, and much more. Your business will need to prioritise inclusivity if you want to successfully hire employees from abroad. There are three steps you can take to create a culturally diverse and inclusive workplace for your international employees:
Create an EEO statement – An Equal Employment Opportunity (EEO) statement will help your company stay compliant and achieve long-term inclusivity benchmarks.
Provide accessibility information to candidates – An accessibility information document for applicants can provide employees with disabilities the information they need to know before applying to work at your business.
Use a payroll service – An international-friendly payroll management system like Playroll can transform and streamline your inclusive hiring practices as they handle all your global payroll needs.
4. Improve Your Job Descriptions
One of the most difficult parts of hiring internationally is attracting the right talent. You're opening up your positions to thousands of applicants, and you need to make sure that you can find qualified applicants that suit the roles you are advertising.
Modern global job descriptions have shifted focus compared to the usual domestic job ad template. Rather than writing a job ad that focuses on the requirements an applicant needs to fulfil, focus on the roles that they will be taking part in.
International candidates will be scrolling through hundreds of ads. Sometimes all they want to know is what's required from them. Formal requirements have taken a back seat, and with hundreds of applicants to choose from, it's highly unlikely that you'll find applications that do not meet your requirements.
5. Change Your Interview Process
You might be used to conducting interviews in person with candidates, but if you're hiring internationally that's not always possible — especially if you're hiring remotely. The workplace has adapted with new technologies and new types of interviews, so it's important to jump onto these trends when you make the decision to hire international candidates. In addition, if you're interviewing hundreds of candidates, you want to make sure you can sift through to find the ones that best suit your business needs. Here are a few ways you can do that:
Include other employees in your interviews. Sometimes it's good to include some of your existing employees in the interview process — specifically those that your candidate will be working with. Your current employees will be able to make a good assessment on which candidates stand out to them.

Change up your interview questions. Interview processes of old have become familiar and predictable. It's easy for candidates to research a bunch of questions and find the "perfect answer". Instead, get creative and ask new questions they might not be expecting. You could even consult some of your employees and management teams for questions related to the position on offer.

Simulations will help you to decide. Simulating a task that the employee will be responsible for is a great way to find the right person for the job. For example, if you're hiring a graphic designer, give them a trial project to complete with a strict deadline. This will allow you to get an idea of how they work.
6. Use an International Payroll Solution
Shifting your company to have an international focus requires a lot of work. There's a ton of different things to take onboard, but outsourcing the work as much to industry experts as possible will help to streamline the process and take pressure off your entire team.
Using an international payroll provider will help your business to remain HR compliant as you start taking on foreign employees, leaving you to focus on what you do best — running your business.
Using global payroll services provides several important advantages:
It can decrease the cost of HR operations, especially during international expansion.
Instead of giving your domestic HR team new responsibilities they might be unfamiliar with, you can rely on experts in the industry.
An all-in-one platform helps you track HR costs, onboard new employees, securely collect their personal information and pay them in their native currency — something that is incredibly difficult to do without a dedicated service.
Find an employer of record so you don't have to worry about setting up new entities abroad.
In a fast-paced global market, your business needs the best tools to stay competitive—especially for HR compliance.