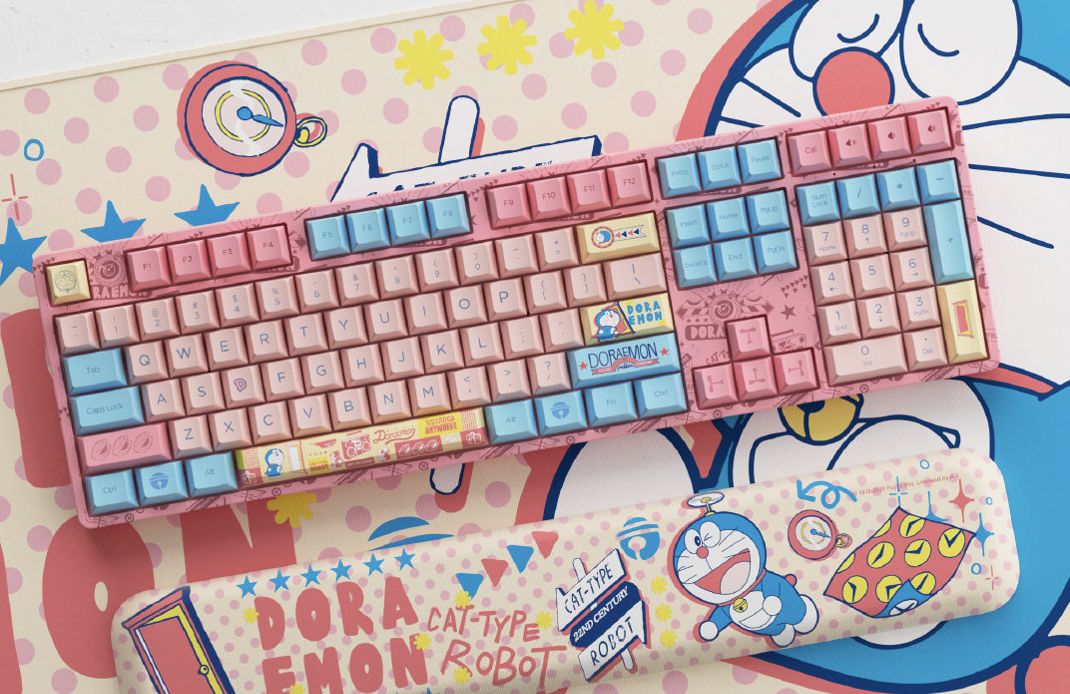 Akko has always thought about ways to make practical devices fashionable. If you are a fan of cute things, you may enjoy one of the latest Akko x Doraemon collaboration bestsellers – the Akko Doraemon Macaron 3098B
This keyboard brings it all to the table – not only is it designed in mind to bring you fuzzy feelings of remembering watching your favorite morning cartoons, it also rocks the numpad while remaining compact. This makes it absolutely ideal for office spaces – it is a cute little gem which does not clutter space and brings nothing but joy.
About the keyboard
You may not be expecting it, but this keyboard comes packed with some awesome features. This makes it an excellent choice for when you want to make sure that the product you buy is not only sounding great out of the box, but most importantly reliable.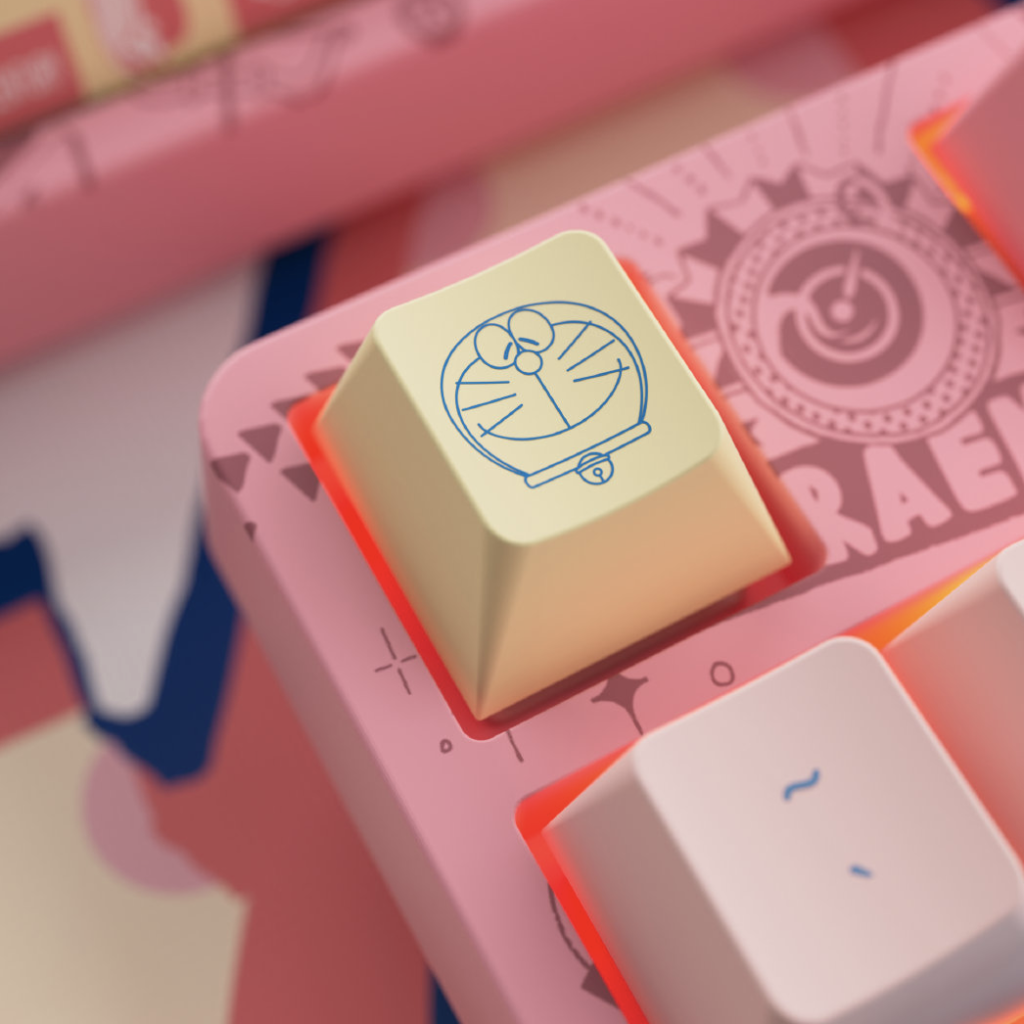 This 5-pin hotswappable keyboard comes with one of Akko's advanced chips from Beken. This allows it to have full per key RGB with software customizability. Not only that, you can also reprogram the keys to functions that you prefer to have directly on board and you can set up automated shortcuts. How neat is that?
The Doraemon Macaron 3098B also fully supports wireless via a USB dongle and can pair with up to 3 different devices per Bluetooth. To make sure the keyboard lasts you a good while on the go, it is also equipped with a 3000mAh battery!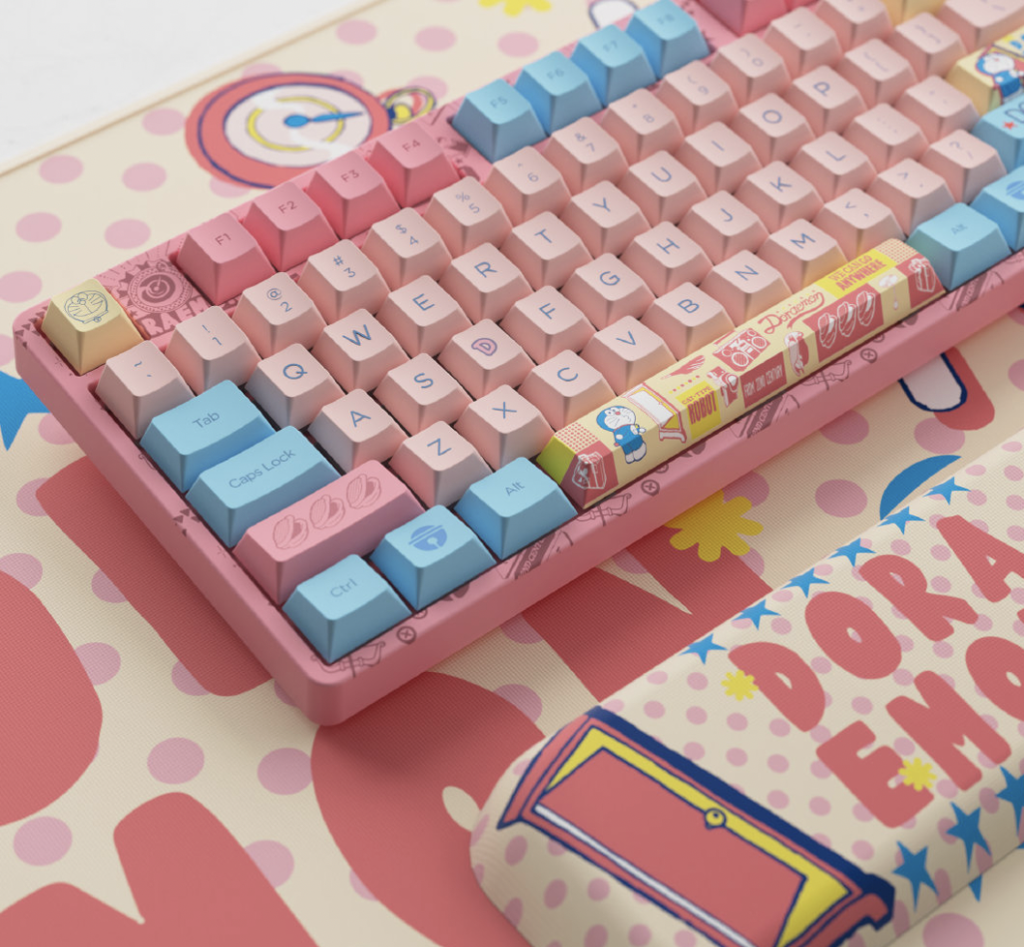 Upon unboxing this keyboard, you will find that it's equipped with Akko's high quality PBT keycaps in Cherry profile, which is one of our personal favorites in terms of comfortable typing over long durations.
The keyboard comes with a dense layer of foam inside beneath the plate to make sure the sound profile is improved right out of the box.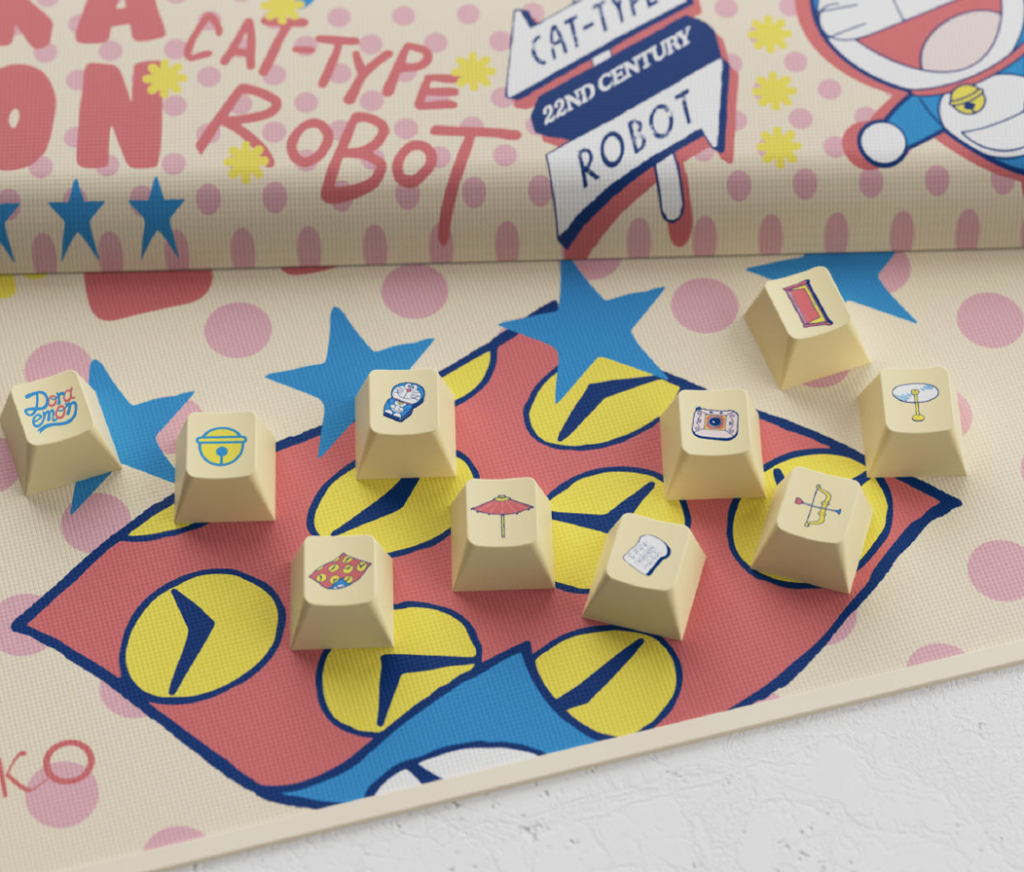 And just in case you love glamming up your workplace like us, the keyboard also comes with extra novelty keycaps, which you can put on the keyboard to make the experience that much more personalized.
With the choice of either Akko CS Jelly Pink switches (smooth linears) or Akko CS Jelly Blues (bouncy tactiles), it is an ideal entry point as a mechanical keyboard, and an excellent helper for work. So what are you waiting for? Check out the keyboard at Akkogear.de store!
Doraemon Macaron 3098B
Hot-swappable Keyboard Specification:
WEIGHT:1.1kg
SWITCH:Jelly Pink, Jelly Blue
INTERFACE: Wireless/Bluetooth/USB Type C
MACRO: Akko Macro v1.0
N-KEY-ROLLOVER: Supported
BACKLIT: RGB backlit
PROFILE: Cherry
PRINTING: Dye-Sublimation
DIMENSIONS:382*134*40mm
OUR NETWORK:
Our social media:
https://www.instagram.com/akkogear.de/
https://www.facebook.com/de.akkogear/
https://vm.tiktok.com/ZSeGC1TtA/
https://www.youtube.com/channel/UCfugsB2uFjxLH_XFawYR47Q/featured