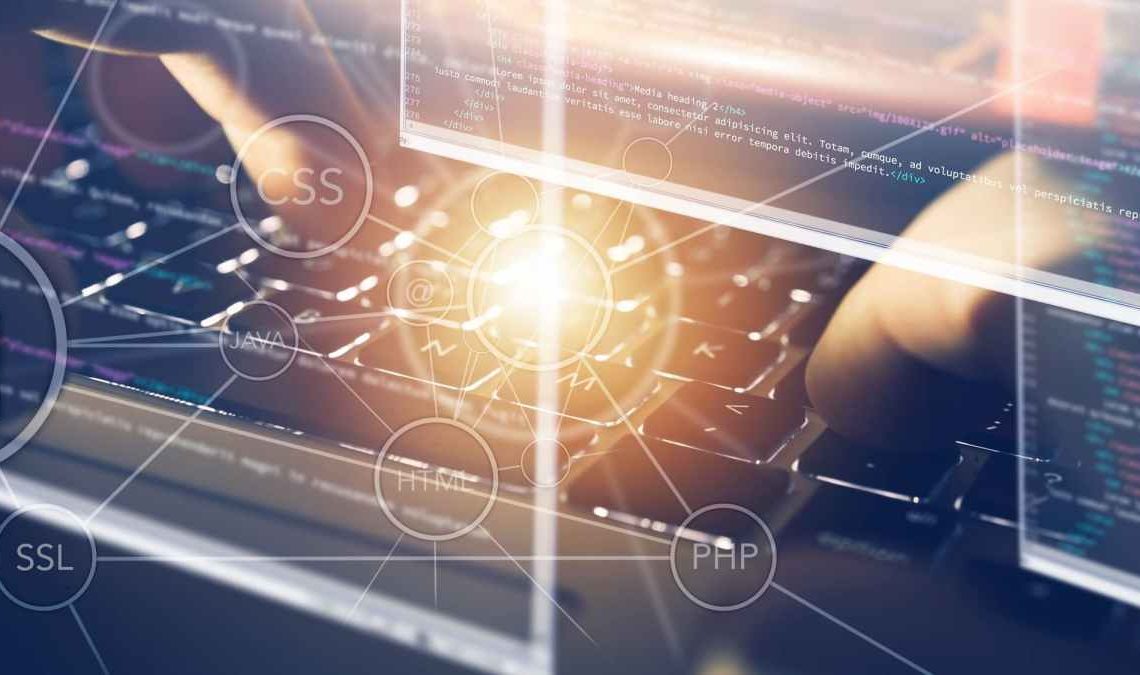 When an organization has to secure its software code, it utilizes the Code Signing Certificate. Although, numerous times, it needs clarification among the standard and EV Code Signing Certificates. It gets complex to select one by just viewing a distributor's website.
But, by going through this comprehensively detailed guide, you will get to know when you need EV Code Signing Certificate. So, let's get started.
Understanding the Definition and Core Working of EV Code Signing Certificate
Extended Validation Code Signing Certificate is an avant-garde software security solution. It supports the organizations in encrypting the source code, preventing system warnings, and enhancing business legitimacy.
It's completely different from Individual and Organization validation Code Signing Certificates. The CA provides its private key in an external USB or hardware token for better data security. Additionally, every EV certificate applicant has to undergo an extended validation process, as it instantly showcases the enterprise as trustworthy.
Furthermore, a hardware token is a critical requirement for digitally signing software using an extended validation certificate. The organization has to plug it into the device to access private key details for encrypting the code. And, in case you lost the token, it would not be possible to decrypt software files and modify them. Therefore, the external USB makes the EV certificate an advanced security solution.
Major Areas When Professionals Consider EV as Best Code Signing Certificate
For Additional Private Key Security
When you pass the validation process of an EV Code Signing Certificate, CA provides the private key in an external hardware token. The primary aim of giving such token is to strengthen the key security. It helps organizations keep the key away from unauthorized actors.
For instance, if you have the private key on an external USB, you will have the leverage to store it behind numerous physical locks. As a result, people with valid credentials will only pass through security layers.
Therefore, an EV Code Signing Certificate is the right choice if you need excessive private key security.
For Instant Business Legitimacy Optimization
EV Code Signing Certificate provides a top-notch reputation to any business. Certificate Authorities issue EV security certificates only to organizations with reliable government authorization, physical addresses, and constant activity from the past three years. All such aspects make an organization trustworthy, as it's been in the business for a long term.
Further, CA verifies all such details and backs up the organization by providing the EV certificate. And when the operating system checks that the software is signed using an EV Code Signing Certificate, it recognizes it as legitimate and instantly starts its installation.
For SmartScreen Prevention
Windows Defender SmartScreen is an avant-garde software checker utility software. It comes with built-in newer Windows versions to scan for malicious executable files. And sometimes, it even shows warning messages for OV certificate-integrated software.
However, if you utilize an EV Code Signing Certificate, your software will bypass it. Moreover, your user will not face any download and installation-associated warnings. The system accepts the software as genuine as EV Code Signing Certificate only gets issued after a rigorous validation procedure.
Additionally, once Windows SmartScreen passes your software, its authenticity gets boosted across platforms.
For Extended Sign Validity
If you want to make your software legitimate for longer, then EV Code Signing Certificate can help you. Once you digitally sign your software using an EV certificate, systems recognize it as genuine, even after certificate expiration.
The digital signs remain valid for a lifetime, ensuring a smooth installation for every stakeholder. In addition, EV certificates guarantee a high return on investment, as it leverages to sign unlimited software using a single certificate. Hence, from offering cutting-edge code security to optimizing the brand's trustworthiness, EV certificates fulfill each requirement.
For High Platform Compatibility
If you have software available on different platforms, an EV Certificate can help you protect them all. Every CA provides platform-independent Code Signing Certificates, especially Sectigo and Comodo Code Signing Certificates.
You can utilize it to perform hashing and encryption on any executable file to make it tamper-proof. In addition, it functions seamlessly with Microsoft Authenticode and shows no error. Therefore, when there's a need for a cross-platform compatible solution, an EV Code Signing Certificate is the first choice of experts.
For Availing Economical and Secure Solution
While searching to purchase EV Code Signing Certificate, you will find various certificate providers. Due to extensive competition, plenty of deals are available. Although, you should always buy it from an authorized reseller or direct partner of the Certificate Authority.
Across the internet, numerous certificate providers offer heavy discounts, leading to saving money. You can get assured of an EV Code Signing Certificate within budget.
What are some of the Top EV Code Signing Certificate Providers
Purchasing an EV Code Signing Certificate is crucial, as your business legitimacy depends upon it. So, you should always consider the best-in-industry Certificate Providers, such as:
Comodo
Sectigo
DigiCert
GeoTrust
Symantec
GoDaddy
Thawte
The above listed are the most reputed EV Code Signing Certificate brands. If purchasing it from a reseller, always select an official partner of the Certificate Authority, such as SignMyCode. In addition, before choosing any EV Certificate provider, constantly assess its features, functionalities, customer feedback, and support services. It will help you find the best solution for your organization.
Concluding Up
EV Code Signing Certificate is a high-end security solution to protect executable files from tampering. It's exclusively for organizations having an active record for a minimum of three years. Primarily, companies to build their reputation, prevent SmartScreen warnings, and solidify private key security prefer the EV certificate.
In addition, it is compatible with all development platforms. You can avail of it at an affordable price from any trusted Certificate Provider. As a result, your software will get secured, and users will have an impeccable experience.