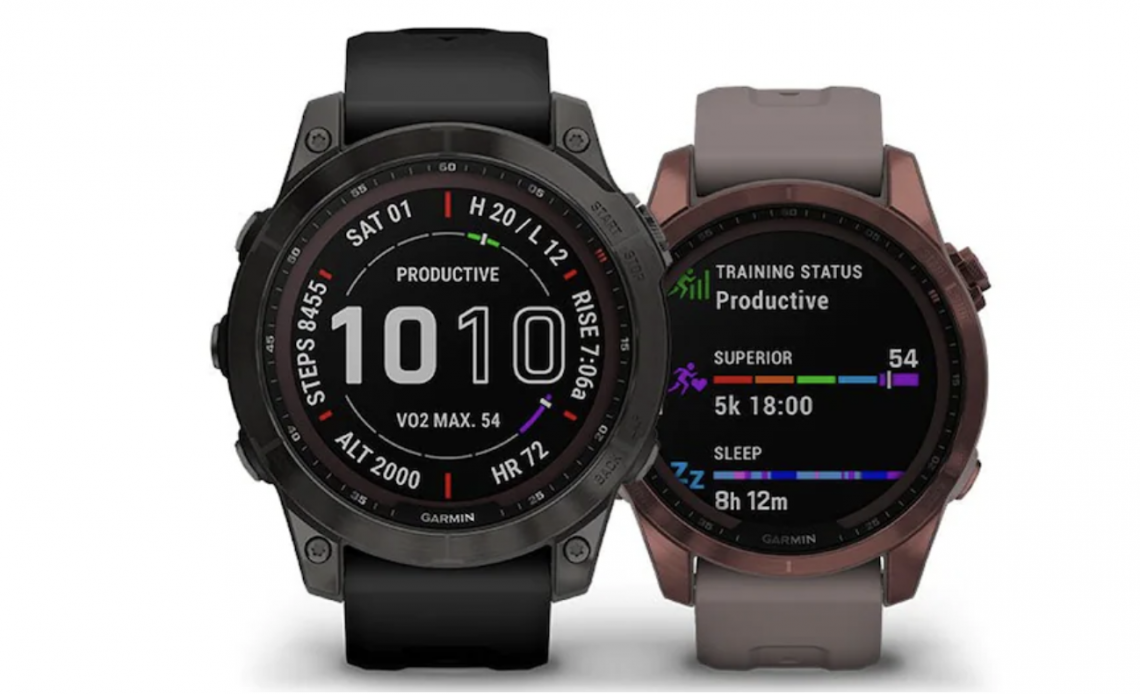 Tech company Garmin has recently announced the launch of its Fenix 7 smartwatch lineup in the US.
The new Fenix 7 models include the Garmin Fenix 7, the Garmin Fenix 7X and the Garmin Fenix 7S, with variations such as solar enhancements, battery life and a stamina tool spread across them.
Garmin's flagship smartwatches will come in 51mm, 47mm and 42mm sizes and sport a 280×280 display. The 7X has a 1.4 inch screen, while the 7S and 7 has a 1.2 and 1.3 inch screen, respectively. All models will have a 5-button interface and touchscreen capability, multi-LED flashlights and have silicone straps. Material will range from sapphire to titanium and have 32GB storage.
All the Fenix 7 watches will have the body battery feature, stress tracking, respiration, heart rate and blood oxygen saturation sensing technology. There's also the Real-Time Stamina tool to track and monitor exertion levels.