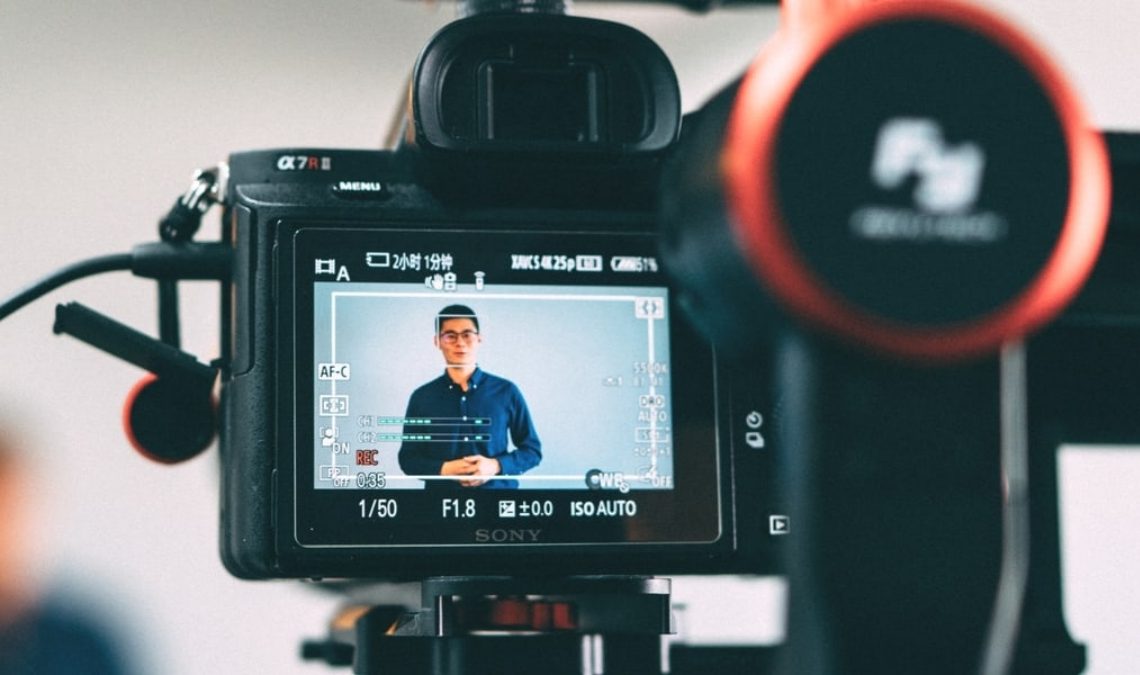 Video marketing has simplified and improved the way businesses promote themselves. Today, it is easier for businesses to promote their products and services without spending a bomb. Not only is video marketing inexpensive, but it is also versatile and helps businesses emotionally connect to their potential customers. Even though video marketing is more hassle-free than the rest of the marketing techniques, it does require you to have a certain sense of understanding. Some videos work better than the other videos. Therefore, it is crucial to understand the different types of videos and which ones to use when. Scroll down to know the ten awesome video types to promote your business.
10 Awesome Video Types for Business Promotion
1. Instructional Videos
When you create videos to instruct your viewers, you leave an impact on their minds. Tutorials and demonstrative videos will assist your clients in developing a better understanding of your products or services. If your products are difficult to operate, there are chances that the users might end up confused. There might always be a sense of hesitancy or laziness regarding approaching customer service. In such a situation, instructional videos always come in handy. By putting up instructional content, you show your clients that you are genuinely interested in assisting them. Therefore, instructional videos are a must for building a healthy bond with your customers.
2. Entertaining Videos
While it is crucial to create substantial videos, you must also incorporate the entertainment factor. Not everybody accesses the web to learn. Sometimes people visit the web solely to watch something light-hearted. You need not worry if the entertainment aspect is not your forte. You can utilize a good video maker to add fun elements such as GIFs, background music, voice-over, and more to your regular videos. When all these elements come together, it creates an enjoyable viewing experience. Create and post entertainment videos on your landing page to grab the viewers' attention.
3. Gratitude Videos
It is essential to thank your clients every once in a while. It is impossible to run a brand/business without the customers' contribution and support. Therefore, you must post gratitude videos to instill a sense of belongingness in your clients. Your clients must know that they are an integral part of your work system. Gratitude videos serve as a great way to retain your existing clients.
4. Creative Short Films
Everything becomes more visually appealing when you add some cinematographic elements to it. You can create a short story that revolves around your brand, how your products and services have benefited humankind, and why your business is better than those of your competitors. While this might sound like too much hard work, you can easily make creative short films using a professional video maker. Professional video makers have all the features that help create high-quality cinematographic content.
5. Event Videos
If you are hosting some event for a product launch or for celebrating the success of a particular product, you must make videos of the same. Professionally compile these videos, add relevant objects, and post them on all your social media handles. Events help you in building hype around a particular product/service. Since you cannot invite all your clients, you can make them feel a part of the celebrations and hype via the video. This way, the clients will feel a sense of belonging and be tempted to try out the product or service.
6. Testimonial Videos
Nothing is more believable to a customer than public acknowledgment and validation of a brand or business. When fellow customers leave reviews and ratings of your brands, the other customers are bound to trust you more. Imagine if written reviews and ratings play such a substantial role in uplifting a business, what wonders can a testimonial video do. You can use a sought-after video maker to compile various customers' testimonials in a single video. A good video editing tool will also help you incorporate smooth transitions in your testimonial videos.
7. Corporate Culture Videos
Just like a candidate's portfolio helps us understand the caliber of the candidate, a corporate culture video acts as a sneak peek into your work culture, beliefs, mottos, strengths, infrastructure, achievements, awards, etc. Your potential clients will be more interested in buying from you when they know that you treat your employees right. Moreover, such videos can help you in your recruiting process to hire capable employees.
8. Educational Videos
If you deal in products that positively impact society, you can use educational videos to spread the word. In contrast to popular opinion, educational videos do not always have to be boring. You can use storytelling to spread some knowledge. When you interestingly state facts, people will show interest in your products and engage with your brand.
9. Loyalty Program Videos
A business should not just aim at attracting new customers, but also to retain existing customers. Unfortunately, most businesses aren't successful in doing so. However, you can bank on this weakness of your competitors by offering certain added benefits to your existing clients. Even if you have a loyalty program, the chances are that your current clientele is not aware of it. When you create and post loyalty program videos, your existing customers learn about them and continue to shop from you. Thus, loyalty program videos are a great way of ensuring that your client base does not shift to your competitor brands.
10. The Photo Slideshow
Certain products and services sell better than others. Make a slideshow of your bestselling products and services. Create a playable photo montage of them with their pros and features listed. The photo slideshow is your safest bet when running out of video ideas and time. It is the easiest and the most time-saving video type to have ever existed.
Conclusion
Video content occupies an important space in today's time when social media is practically booming. Thus, video marketing is an effective technique to promote your business. Since posting video content regularly is the need of the hour, one can often run out of video ideas. It is here that this article comes to your rescue. Use the above-mentioned video types to successfully promote your business.