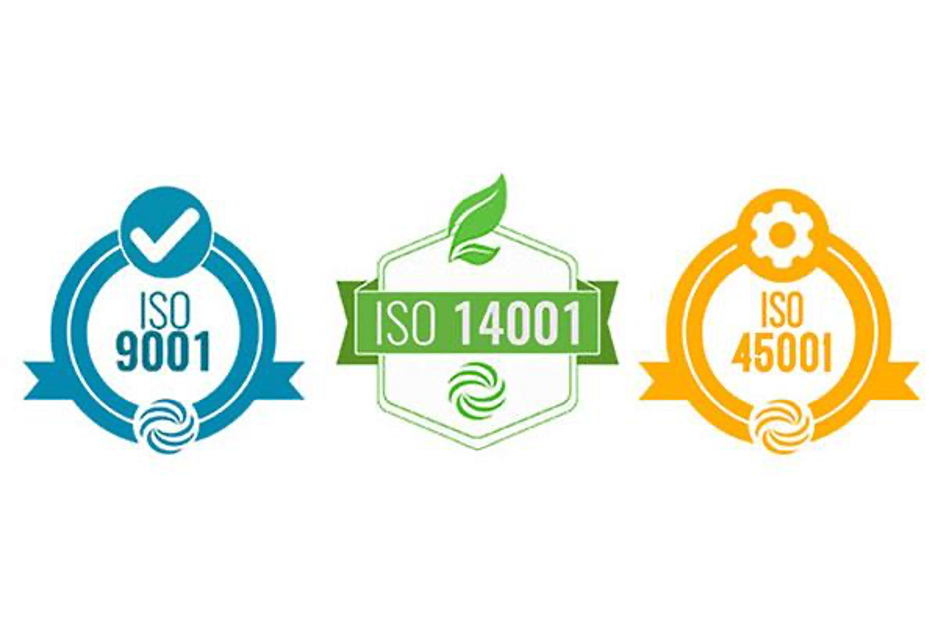 To qualify for a tender, the quality of your products or your services and the experience that you have matters the most. If you have a history of successful projects, you are more likely to be trusted with tenders. In addition to this, you must also be able to demonstrate that your products, services, and practices are all well regulated. In other words, your reputation, the trust your stakeholders have in you and the quality of your products are what help you win tenders. This is where ISO certificates come in. ISO certificates are published by International Organization for Standardization (ISO) and cover all industries including, but not limited to healthcare, agriculture, and construction.
Bundling ISO 14001 and 45001 certifications with ISO 9001
Certification is a stamp of authorisation for meeting the standards in specific managerial sectors like occupational safety, environmental management, and quality assurance. Simply put, your business gains credibility after acquiring an ISO certificate. Although the majority of the organisations choose to acquire one ISO certificate at a time, if you aim to qualify for public sector tenders, then choosing ISO 9001, ISO 14001 and ISO 45001 as a bundle is a strategic business move. In this article, we will explain why Getting ISO 9001, ISO 45001 and ISO 14001 certification as a bundle is a smart investment for your business.
ISO certifications for tender contracts
The contractors who are selecting bids for tenders do not know you personally. They do not know how your business practices operate, your business objectives and the values on which you function. They have every right to question your ethics, values and the way you carry out your business. Here, ISO certifications are a boon for organisations as they work as a stamp of approval, authenticating the efficiency of your processes and your commitment to continual improvement. So much so that in many public tenders, ISO certifications are a pre-requisite.
In addition to benefiting your bids and tenders, ISO certification has numerous additional benefits that apply to both large and small firms. The key benefits include:
Enhanced reputation: Leveraging the reputation of ISO certification can help you win more tenders, whilst increasing efficiency, and improving customer satisfaction and retention.
Higher operating efficiency: ISO certification intermingles industry best practices into your organisation, helping you focus on quality, safety and environment whilst reducing costs.
Better process integration: By examining process interactions, you will be able to find improvement in efficiency easily, thereby reducing recurring errors, and helping you reduce your losses.
ISO 9001, ISO 14001 and ISO 45001 as a bundle
When a contractor is in the process of sieving through your bids, he or she has two main concerns, namely:
Will the selected organisation deliver high-quality goods/services?
Will the selected organisation adhere to the promised timeframe? Or, will there be delays due to workplace incidents, absenteeism or improper risk management?
Hence, the two important criteria for winning a tender are the ability to deliver high-quality goods and the ability to maintain a safe working environment for your employees. To set yourself apart in the eyes of the contractor from the sea of your competitors, an easy solution is to acquire ISO 9001 and ISO 45001. As you probably know, ISO 9001 focuses on quality management by providing organisations with the requirements to build their Quality Management System (QMS). A QMS, essentially, streamlines your business processes so that you can identify your customer requirements and consistently provide high-quality goods or services that are a perfect fit for your target audience's expectations. Similarly, ISO 45001 provides organisations with the guidelines to build their Occupational Health and Safety Management System (OHSMS) which allows organisations to enhance their workplace safety. As a result of the OHSMS, organisations can deliver projects on time and within budget, as they can put anticipatory controls that prevent absenteeism, and delays in work due to accidents or illnesses and reduce downtime.
Getting ISO 9001, ISO 14001 and ISO 45001 as a bundle
Furthermore, a growing concern for many contractors is to select organisations that are environmentally aware. As today's marketplace and consumers are becoming more and more environmentally conscious, the pressure is growing on contractors, especially those who are in the public sector, to select organisations that are sustainable and do not damage the environment. Here, ISO 14001 is the perfect solution, as it helps organisations enhance their environmental performance, utilise their energy in a better manner and conserve their resources.
Therefore, to summarise, the golden trifecta that can push your company far beyond your competitors is ISO 9001, ISO 14001 and ISO 45001 bundle. Having all three certifications prove to your stakeholders and your potential clients that you are committed to quality, sustainability and safety.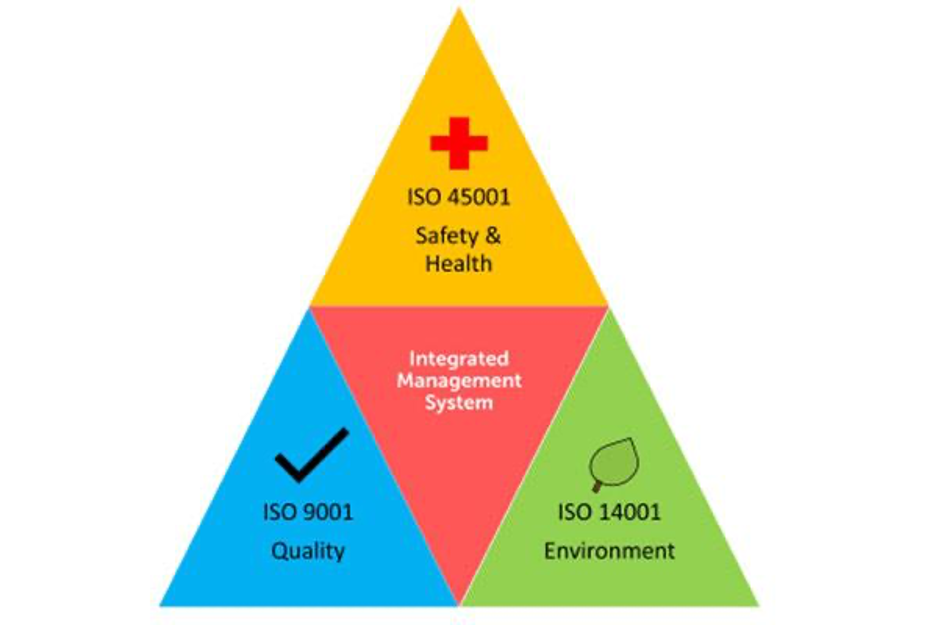 One of the most important ISO certifications in Australia is Information Security Management System as known as ISMS. Compassionate and aware managers are eager to obtain the ISO 27001 certification Australia to develop their corporations.
Edara Systems as an ISO consultant
We do not need to tell you how challenging it is to implement three different management systems in one organisation. This is why all the organisations that choose to get ISO 9001, ISO 14001 and ISO 45001 as a bundle, always select working with an ISO consultant. An ISO consultant will conduct a gap analysis to identify the exact areas where you need modification to achieve compliance. Without an ISO consultant, you will be going around in circles, repeating the same mistakes as all the above-mentioned ISO standards are erratically similar, yet uniquely distinct.
At Edara, we aim to reduce your burden. We offer comprehensive services and hands-off ISO accreditation services based on the following three pillars.
Pillar one- A personalised service for companies without time or ISO certification expertise.
Pillar two- An ultra-fast three-week turnaround adds certainty when accepting new contracts.
Pillar three- A complete hands-off solution with a 100% money-back guarantee for zero risk.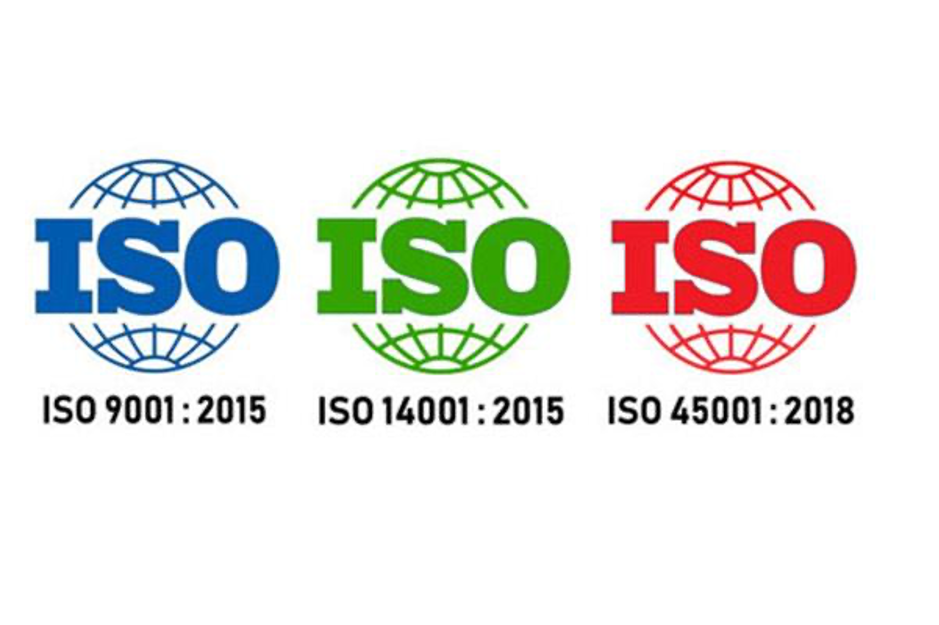 Is integrating ISO 9001 and ISO 45001 and ISO 14001 possible?
Getting ISO 9001, ISO 14001 and ISO 45001 as a bundle is a smart business strategy, as it proves to your stakeholders that your products/services are of high-quality, sustainable, and safe. To help in the implementation of these management systems into your current practices, an ISO consultant is helpful as they have industry-specific experience and knowledge of best practices.